Former coronavirus hotspot moves to control new outbreak as virus recurs
22:00 20/10/2021
Relevant agencies in Bac Ninh province, a former coronavirus hotspot in the north, have scrambled to cordon off residential areas in Que Vo district for contact tracing and testing after a cluster of COVID-19 infections were detected.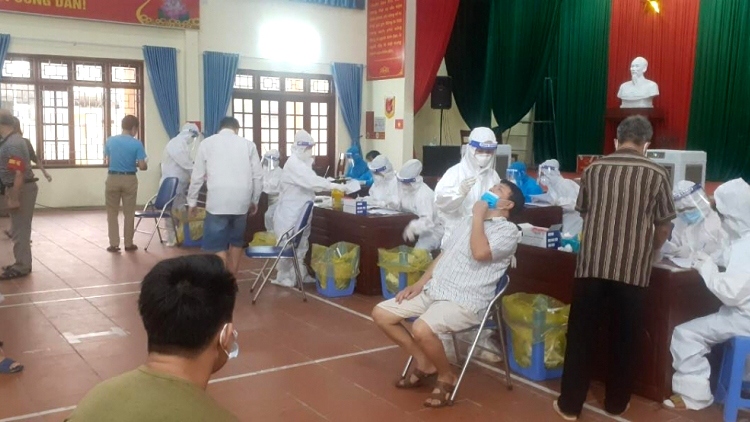 Eleven cases have been recorded in Que Vo over the past two days linked to an outbreak at a preschool in Bac Ninh city of Bac Ninh province.
This is a complicated outbreak that covers a number of households and schools in the district, said Le Hong Phuc, head of the Que Vo Committee for COVID-19 Prevention and Control.
More than 2,000 people from residential areas and schools in Pho Moi township have been tested for COVId-19.
The local administration is speeding up contact tracing and testing in order to early detect and isolate all F0 cases from the community, said Phuc.
All schools in Pho Moi township and neighbour communes have been ordered to close their door. Students are required to study online until further notice.
In addition, the district is accelerating vaccinations for people aged 18 and above. Currently, it has reached a vaccination coverage of 60%.
Bac Ninh was one of the two coronavirus hotspots in northern Vietnam when the outbreak occurred in late April. It has so far recorded nearly 2,000 cases.