Germany and Argentina support Vietnam in combating against COVID-19
15:22 25/11/2021
PSNews - Given complicated developments of the COVID-19 pandemic in Vietnam, the German Government and the Argentinean Government continued to support the country with oxygen machines and COVID-19 vaccines, reflecting the importance of the friendship between them and Vietnam.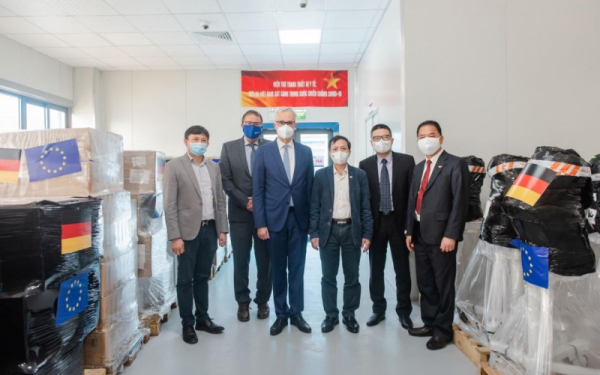 German Ambassador to Vietnam Guido Hildner presented 75 ventilators, 15 monitors and 20,000 pulse oximeters (worth about EUR 825.000) to Hanoi Medical University Hospital on November 24.
This support reflects the deep cooperative relationship between Germany and Vietnam on the occasion of the 10th anniversary of the establishment of the Strategic Partnership between the two countries.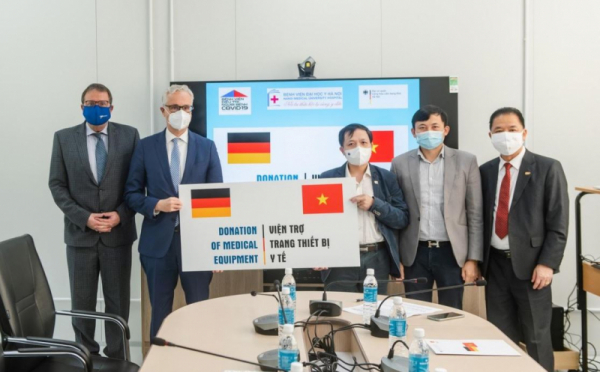 German ambassador Guido Hildner said that the equipment will assist with intensive medical treatment of people severely ill with COVID-19 and contribute to their recovery. He said countries can only overcome the pandemic together.
"Germany stands with Vietnam in containing and overcoming the pandemic. We will continue to support Vietnam to the best of our ability in this fight", he underscored. 
In August, Prime Minister Pham Minh Chinh urged German Chancellor Angela Merkel to support Vietnam with vaccines and medical machines in the fight against the COVID-19 pandemic. For her part, Chancellor Angela Merkel vowed to support Vietnam with COVID-19 vaccines and other medical equipment. 
As reported, these said medical equipment arrived at Noi Bai International Airport in Hanoi on November 13 and were transferred to hospitals for the treatment of COVID-19 patients.
In September, Germany provided Vietnam with a total of 3.45 million doses of Astrazeneca vaccine to support the country's vaccination campaign.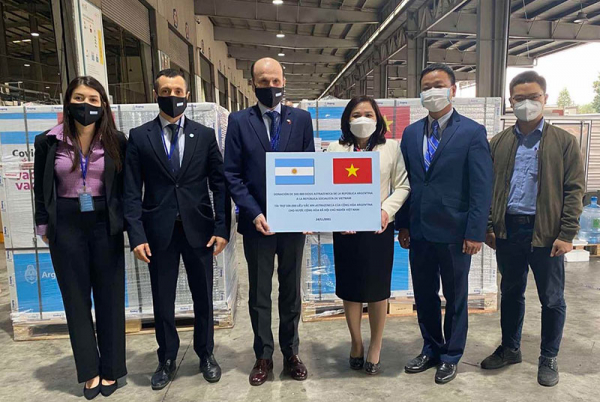 The same day, a batch of 500,000 doses of AstraZeneca COVID-19 vaccine donated by the Argentinean Government arrived at Noi Bai International Airport in Hanoi.
Argentinean Ambassador to Vietnam Luis Pablo Maria Beltramino attended the handover ceremony along with representatives from the Vietnamese Ministry of Health, Ministry of Foreign Affairs and National Institute of Hygiene and Epidemiology.
Given complicated developments of the COVID-19 pandemic in Vietnam as well as in the world, Argentina's donation of vaccine is a profoundly significant gesture, reflecting the importance of the comprehensive partnership between the two countries, the traditional solidarity and friendship, and the practical support of Argentina for Vietnam in its efforts to speed up vaccinations and put the pandemic under control soon.