Hanoi – Ho Chi Minh City passenger trains planned to resume from October 7
23:12 04/10/2021
The Vietnam Railways (VNR) has asked the people's committees of 22 provinces related to the Hanoi-Ho Chi Minh City (HCMC) railway route to comment on a plan to resume the passenger train route given the current situation of the COVID-19 pandemic.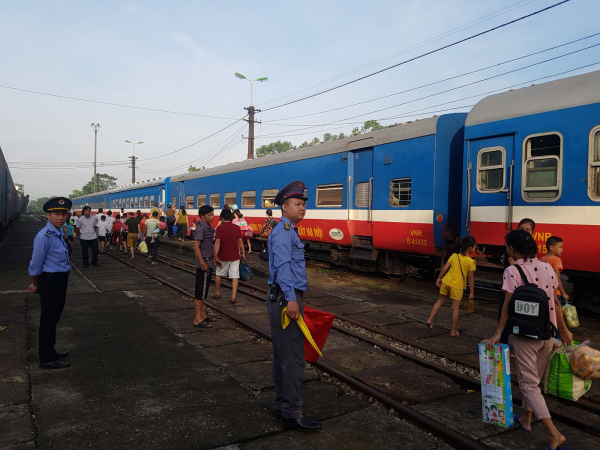 The VNR has planned to reopen rail routes step by step, starting from October 7 to November.
Under the plan, on the Hanoi – Ho Chi Minh City route, the first pair of trains coded SE7/SE8 and SE5/SE6 will be resume operation from October 7 and 8, respectively. The second phase will start between October 18-27, when another pair of trains SE3/SE4 will run between the country's two hubs.
For the Hanoi - Vinh route, a pair of trains NA1/NA2 will be in service from October 8
As for the Hanoi-Hai Phong route, trains coded LP5/LP6 will go into service from October 8 while trains LP3/LP8 will be added to the route some time between October 18-27 while LP7/HP2 trains will be used on Fridays, Saturdays and Sundays on the route.
Trains coded SE21/SE22 are expected to run between Ho Chi Minh City and Da Nang from October 15.
According to the VNR, the Hanoi-Ho Chi Minh City route will stop at 39 main stations (there are more than 100 stations on the Hanoi-Ho Chi Minh City route).
All train crew members and passengers must comply with the anti-COVID-19 regulations.