Hanoi hit by spell of severe air pollution
10:06 28/10/2021
Air quality in Hanoi once again worsened to dangerous levels on October 27 after a period of maintaining a stable level, ranking third among the world's most polluted cities, only behind India and Pakistan.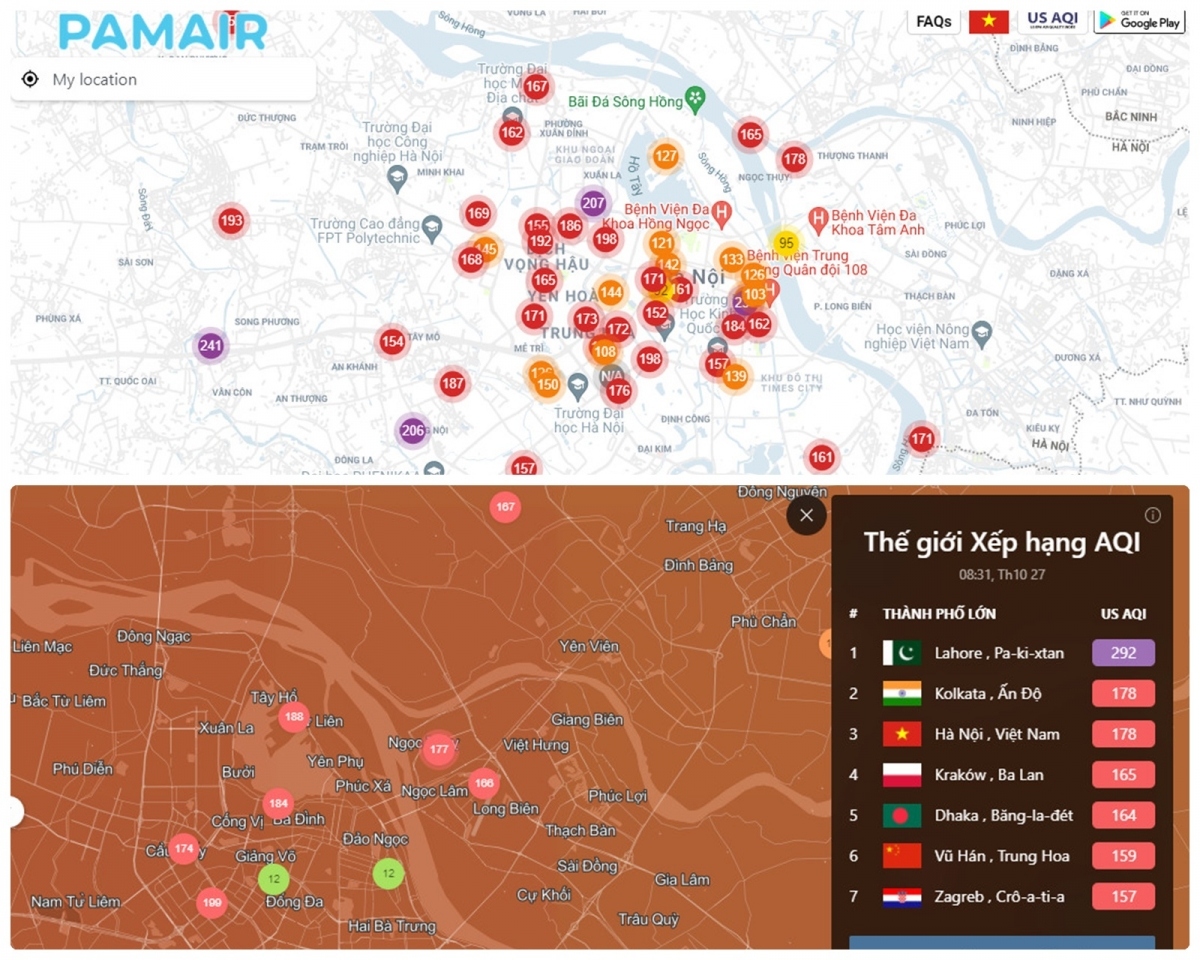 The air quality index (AQI) dropped to 154 at 8 a.m., meaning that it is beginning to negatively affect normal people's health whilst badly impacting the health of sensitive groups, according to the Northern Center for Environmental Monitoring.
Furthermore, the capital's Department of Natural Resources and Environment also reported that the AQI at several air monitoring stations located throughout Hanoi and neighbouring areas were at a bad level. Cau Giay Station recorded a level of 191, indicating that the overall quality of air was at a harmful level for human health.
Other independent air quality analysis systems, PAMAir and AirVisual, also gave similar results throughout the city. At 8:30 a.m. the AQI in Hanoi had fallen to 178, a figure widely considered to be a very bad level, especially as an AQI reading of above 100 is viewed as being unhealthy for humans.
According to environmentalists Hanoi is now entering a period of severe pollution, and the primary factors behind worsening pollution levels worse are heavy congestion, large-scale construction, and straw burning.
They therefore recommend that adults, children, pregnant women, and people suffering from respiratory diseases wear masks and glasses when going outside.