Hanoi reopens outdoor activities and shopping centres
16:45 28/09/2021
Outdoor activities, shopping centres, fashion, and cosmetics outlets will be permitted to resume, providing they feature gatherings of less than 10 people, following an announcement made on September 28 by the authorities of Hanoi.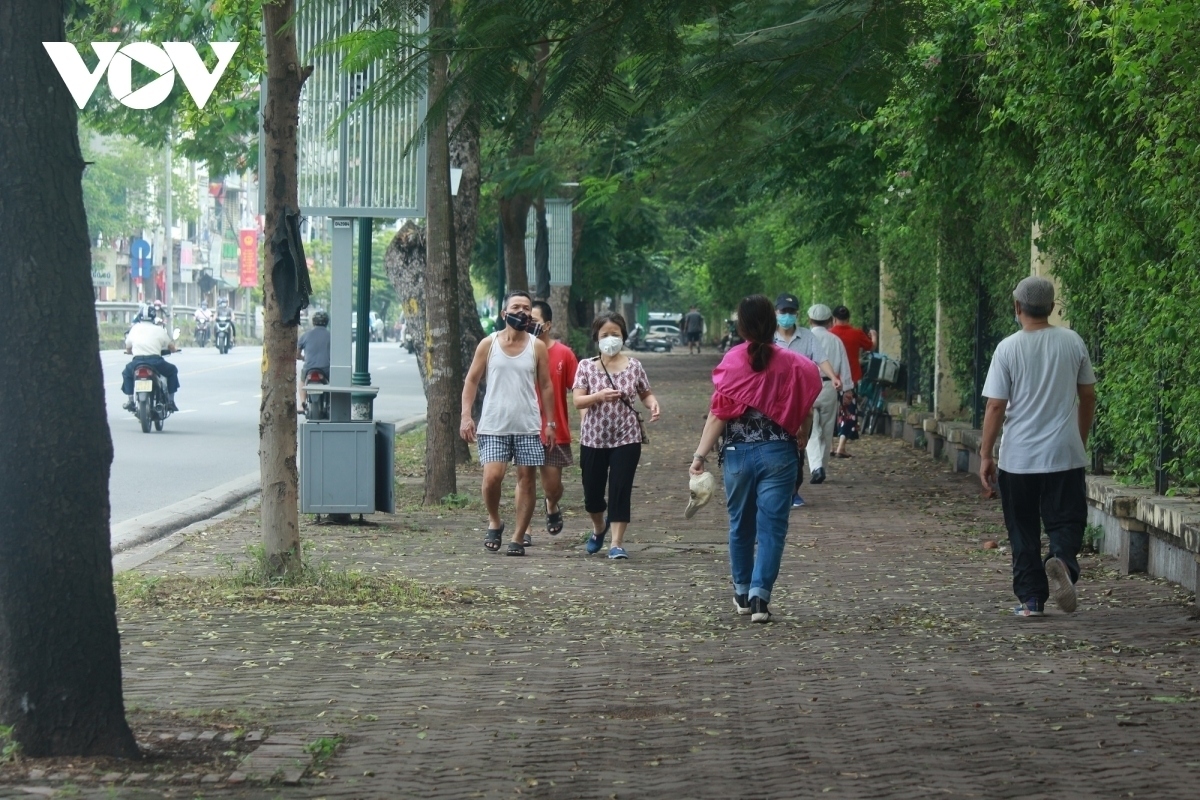 All residents of the capital will have to continue strictly complying with COVID-19 prevention measures while participating in outdoor activities, including taking part in exercise in public spaces.
Shopping centres, including food outlets only offering takeaway services, along with fashion and cosmetics outlets, are also being allowed to reopen.
Despite this reopening, local residents are still being urged to follow the Health Ministry's 5K message and scan QR codes, therefore serving as contact tracing if necessary.
After two months of social distancing measures being implemented throughout the capital, Hanoi began to ease COVID-19 restrictions from 6 a.m. on September 21 with the allowance of barbershops and eateries providing takeaway services.
This comes as the number of infection cases has fallen sharply over the past few days, with the capital recording 3,965 COVID-19 patients as of September 27.
VOV