Hanoi to abandon concentrated isolation for arrivals from overseas
Thứ Sáu, 31/12/2021, 19:25
PSNews - The Civil Aviation Authority of Vietnam (CAAV) and the Hanoi municipal administration held a meeting on December 30 to review quarantine regulations for arrivals from overseas.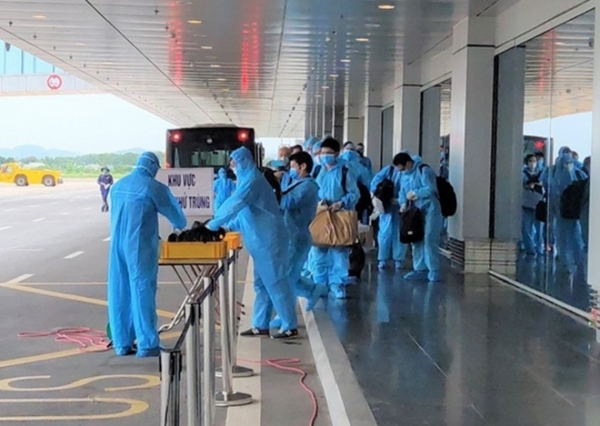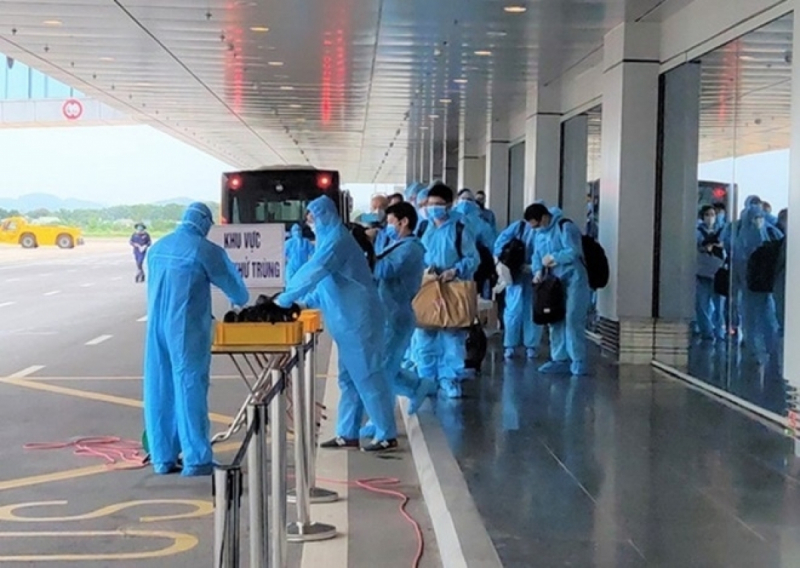 During the meeting, the Hanoi administration has decided to abandon its concentrated quarantine requirements for people coming from countries where the Omicron variant is spreading.
The CAAV said Hanoi's December 27 document to request concentrated quarantine for people coming from overseas regardless of their COVID-19 vaccination or recovery would cause difficulty in implementing a pilot scheme to resume international commercial flights, starting on January 1, 2022.
The policy contradicted regulations formulated by the Ministry of Health that says passengers are permitted to self-isolate at home or other places of residence for three days if they have already received full doses of vaccines and have a negative PCR COVID-19 test within 72 hours before departure.
The Prime Minister earlier approved a pilot scheme to restore international air routes to Beijing/Guangzhou (China), Tokyo (Japan), Seoul (the Republic of Korea), Taipei (Taiwan), Bangkok (Thailand), Singapore, Vientiane (Laos), Phnom Penh (Cambodia), and San Francisco/Los Angeles (US).
The United States, Japan, Taiwan (China), Singapore and Cambodia have so far accepted Vietnam's request, while the Republic of Korea, Laos, and China have yet to make a response. The aviation authority of Thailand said they need further negotiations with the Vietnamese side.
It's noteworthy that all these markets have recorded Omicron cases.
To enter Vietnam, passengers are required to undergo a rapid test at the airport before boarding the plane. However, only the United States and Japan have offered such a test.
A CAAV official said the CAAV is negotiating with its counterparts of other countries in order to meet the requirement.