Hanoi to double down on COVID-19 control measures as cases surge
17:30 18/12/2021
The capital of Hanoi will introduce tougher COVID-19 prevention and control measures in an effort to slow the spread of the virus in the community, said Mayor Chu Ngoc Anh.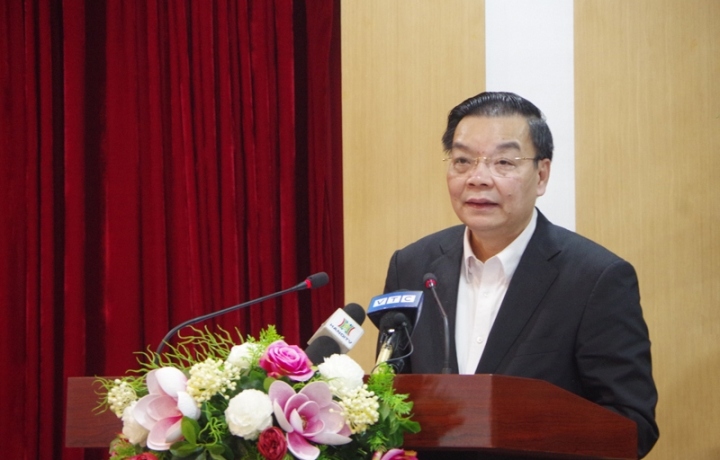 The municipal administration will soon release a new document on tougher measures against COVID-19, Anh told a meeting of voters in Dong Da district – the largest coronavirus hotspot in Hanoi – on December 17.
According to Anh, Hanoi has recorded nearly 23,000 new cases since the virus resurged in late April, 2021, including 18,000 cases documented in the new normal.
He shared voter concerns that the number of new infections, mostly showing mild symptoms, has increased considerably over the past few days to nearly 1,500 daily on average and the figure is expected to keep rising in the coming days.
"Together with other localities, Hanoi has moved into a period of flexibly and safely adapting to and effectively controlling COVID-19, but it is a bit different that the capital is the centre of trade exchanges, not to mention coming long holidays," he explained.
He said that Hanoi will restrict large gatherings and tighten COVID-19 prevention measures in the community. The city will closely monitor and give best treatment to F0 cases eligible for home quarantine and treatment to reduce hospitalisations and minimize deaths.
He also informed voters that all 30 districts have established mobile medical units that are capable of receiving and treating all asymptomatic or mild F0 cases.
With regard to vaccinations for children, Anh said the city will be allocated an additional 500,000 doses of the vaccine to ensure all children aged 12 – 17 will receive their second shot by the end of December.