HCMC holds activities in celebration of former PM's birthday
Thứ Năm, 17/11/2022, 16:35
PSNews - The  Ho Chi Minh City (HCMC) Department of Information and Communications and Youth Union Organization, and some publishers, on November13, co-launched a series of activities in celebration of former Prime Minister Vo Van Kiet's 100th birthday (November 23, 1922-2022).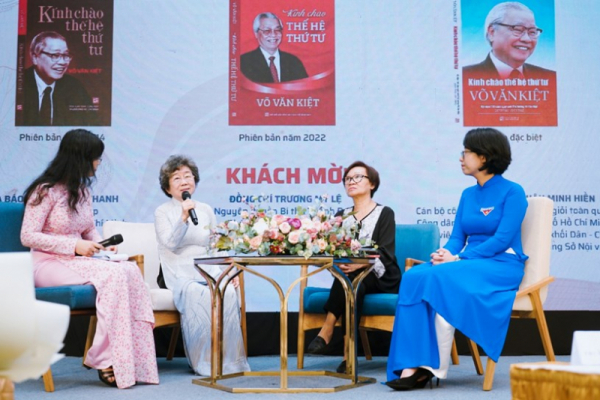 The series of activities are running until November 24 at Ho Chi Minh City's Book Street.
Within the framework of the program, an exhibition is displaying books, documents and images featuring the revolutionary career of the former Prime Minister and his great contribution to the revolutionary cause of the Party and people.
The exhibition also underscores that Vo Van Kiet was a pioneer in the renewal process in Vietnam, bearing important imprints in economic, cultural, social and foreign development; and documents on the sentiments of Ho Chi Minh City's people and troops towards Vo Van Kiet; and studies about the former Prime Minister.
At the opening ceremony, a seminar was also organized to introduce a book themed "Welcome the fourth generation" - special edition on the 100th anniversary of Vo Van Kiet's birthday. This is a noble book which inspires the youths.
The program was attended by many speakers such as Ms.Truong My Le (former standing Secretary of the Ho Chi Minh City Youth Union) and Mr. Nguyen The Thanh (former Editor-in-Chief of Ho Chi Minh City Women's Newspaper).
On this occasion, the Ho Chi Minh City's Department of Information and Communications handed over 5,500 books to outstanding youths of the city.