Ho Chi Minh City allows in-person dining
18:17 28/10/2021
Ho Chi Minh City's authorities on October 27 announced a decision to permit local restaurants, cafes, and other food and beverages places to provide services on site.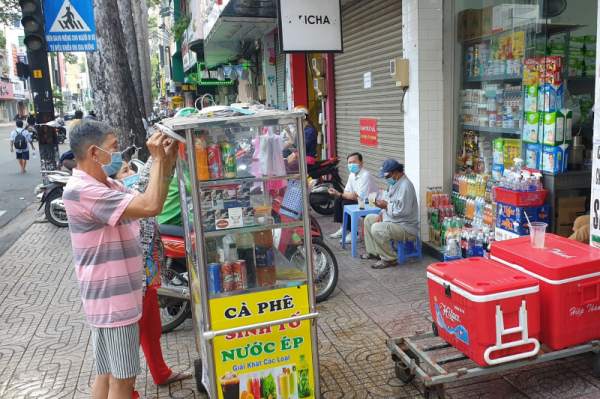 Under the decision, all food and drink providers are allowed to serve their customers on spot when they meet four criteria: food safety certificate, separate sections for food and drink reception and delivery, available provision of soap and hand sanitation, and frequent testing of staff for COVID-19.
Customers, shippers and visitors are expected to leave records of entry at each food and drink shops by scanning QR codes installed at the buildings, and seriously observe the 5K anti-pandemic regulations.
Owners of the food and beverages shops should hold full responsibility for ensuring pandemic prevention and control at their business establishments.
Owners of food and drink shops must also have their operational plan and COVID prevention and control plan, and submit them to the local authorities.