Hoarfrost on the top of Fansipan Mt. peak ahead of winter arrival
Chủ Nhật, 06/11/2022, 21:28
Fansipan Mt. peak in the northern mountainous resort of Sa Pa was covered in hoarfrost on November 6, signaling winter is arriving.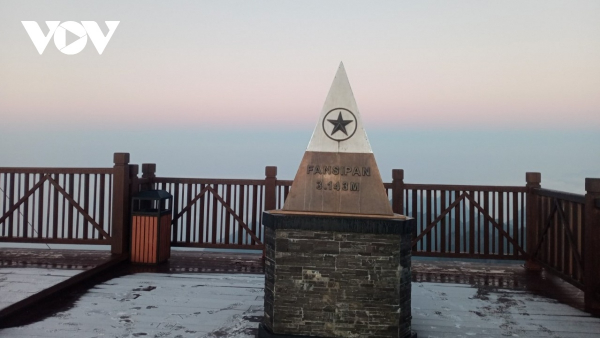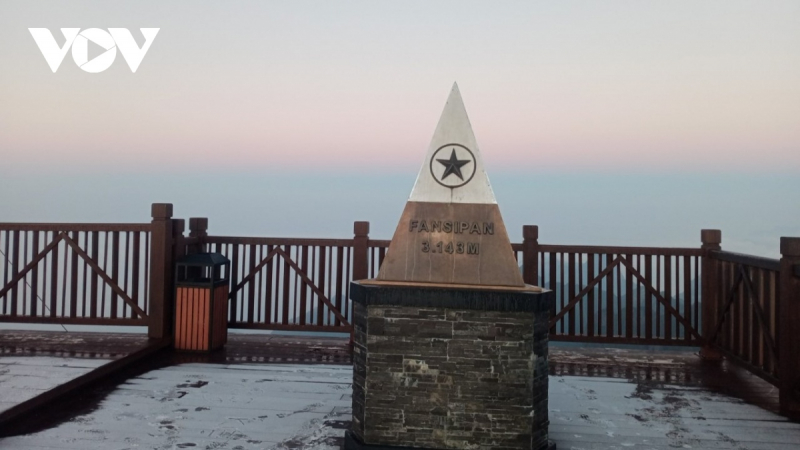 This endemic natural phenomenon in the highland occurred one day ahead of the arrival of winter (November 7), according to the lunar calendar.
According to meteorologists, the ongoing cold and dry air sweeping across the Hoang Lien Son mountain range was in full swing overnight on November 5.
At night, the sky was clear and cloudy that hastened the process of heat radiation on the ground. As a result, the temperature on Fansipan Mt. peak to decrease sharply, causing hoarfrost to set in.
As winter is drawing near, thin layers of hoarfrost were melted as soon as the sun rose. However, early ground hoarfrost as seen on Fansipan Mt. peak on November 6 was described as rare this year.