Hope fades for 13 missing fishermen on board two sunken fishing vessels at sea
Thứ Bảy, 21/10/2023, 20:12
Vietnamese authorities said they have lost hope in their search for 13 missing fishermen from two sunken fishing vessels after combing through the waters near the Truong Sa (Spratly) archipelago for more than 100 hours.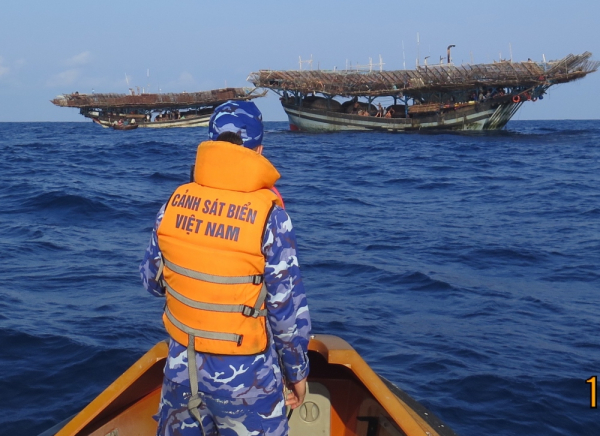 Despite facing strong winds and rough seas, rescue forces have been fanning out across the area as part of the search, although there is now a high chance that they may not find the missing individuals, as reported at a review meeting on rescue work held on October 21 in Quang Nam province.
The meeting was attended by officers of the local border guard command, Vietnam coast guard command, fisheries surveillance agency, navy force, and relatives of the missing.
Representatives of the families of the missing fishermen asked that the authorities continue their search, even if there is only the slightest hope left.
Leaders of Nui Thanh district also requested that the search go on for an additional day until the end of October 22.
Colonel Tran Tien Hien, Quang Nam Border Guard commander, said that the Quang Nam Border Guard Command would consult with the provincial administration to report to the National Committee for Natural Disaster Response and Search and Rescue that the direct search carried out by rescue forces will continue until October 22.
Colonel Hien also said that the large-scale search would end soon, although authorities would notify cargo ships and fishing vessels operating nearby to report to the authorities if they discover any victims.
Two fishing vessels in Nui Thanh district of Quang Nam province were sunk on October 16 - 17 due to high waves in the waters near Song Tu Tay island of the Truong Sa archipelago.
Relevant forces rescued nearly 80 fishermen on board the two vessels, with two people being killed and 13 others reported missing.