Hue provides COVID-19 patients with free oxygen
21:16 11/01/2022
The Thua Thien-Hue provincial Youth Union Chapter and the Youth, the Vietnam Young Entrepreneurs Association and the Thua Thien-Hue provincial Young Entrepreneurs Association have jointly launched a program to provide oxygen tanks to COVID-19 outpatients who are under treatment at home.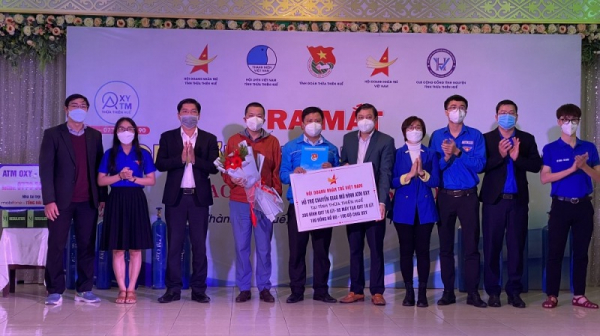 141 10-liter oxygen tanks and oxygen meters will be sent to 141 communal-level medical centers across the province. Volunteers will also deliver the oxygen tanks from the communal medical centers to COVID-19 patients treated at home and take the empty tanks away.
The volunteers are students of medical schools, who with medical knowledge can also give counseling to patients.