Mang Den Culture Festival 2023 to take place in late November
Thứ Ba, 01/08/2023, 22:05
PSNews – The Mang Den Culture Festival 2023 will take place on November 27-30 at Mang Den town, Kon Plong District, Kon Tum Province.
The festival is co-hosted by the Kon Tum Provincial People's Committee, the VTV8 channel, and the Vietnam Media Company. Miss H'hen Nie was chosen to be the communication ambassador for the upcoming festival.
Mang Den Culture Festival 2023 will contribute to promoting the ecotourism activities and culinary culture of locality why attracting investment in Mang Den. It also aims to preserve and promote the value of local cultural identity.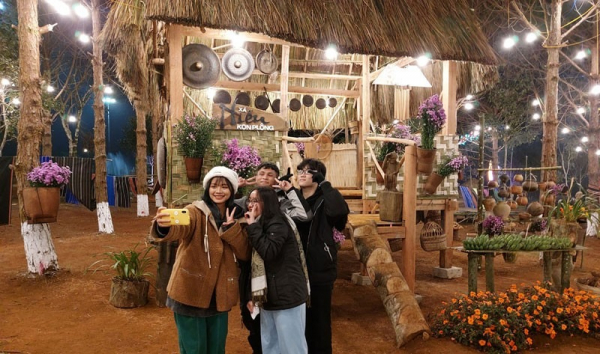 Within the framework of the festival, a series of eventss including a caravan festival, a food contest, a music show along with an investment forum will be held. 
Located about 60km northeast of Kon Tum city, and with a cool year-round climate and average temperatures of 16-20 degrees Celsius, Mang Den is known as the 'second Da Lat' of the Central Highlands. Mang Den ecotourism area's most special features are 7 lakes and 3 waterfalls which were the reason for the name "the land of seven lakes and three falls" people gave this place. 
Mang Den is really an attractive destination for both domestic and foreign tourists. It is no coincidence that the land has been identified as one of the areas with great tourism potential in Viet Nam. It is also the starting point of the "Green Road of the Central Highlands" when it is connected to "the Central Region's Heritage Path" and the legendary Ho Chi Minh Trail to form a national tourism route.