More than 25,000 people try doing Cat Linh-Ha Dong metro
23:34 08/11/2021
The Cat Linh – Ha Dong metro line served some 25,600 passengers on the first day of operation, a representative of the Hanoi Metro Management Board said on November 7.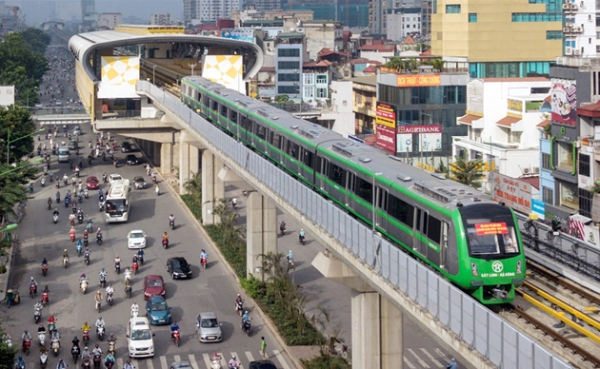 109 trains ran from 8 am to 10 pm. Most of the passengers chose to go on and off the trains at the two ends of the line.
During the first 15 days of trial operation, starting from November 6, passengers can go free. After the time, they can choose to buy one-way, daily, and monthly tickets.
As approved by the municipal authorities, the fares will be low to encourage people to use the means of public transport. A daily pass costs 30,000 VND while a monthly pass costs 200,000 VND. But commuters, such as students, people with disabilities, old-aged, children and other citizens with concession certificates, can get a monthly pass at 100,00 VND.
The 13 km long city-train line connects Cat Linh station (Dong Da district) and Yen Nghia station (Ha Dong district).
The Metro Line has 13 trains which can run at an average speed of 35kph. The trains will operate continuously from 5am to 11pm daily. There is a train in every six minutes during peak hours and in every 10 minutes during off-peak hours.