More than 5 million people vaccinated against COVID-19 in HCM City
14:53 20/08/2021
Ho Chi Minh City, the largest coronavirus hotspot in Vietnam at present, had vaccinated nearly 5.1 million people as of August 18, according to the municipal Department of Health.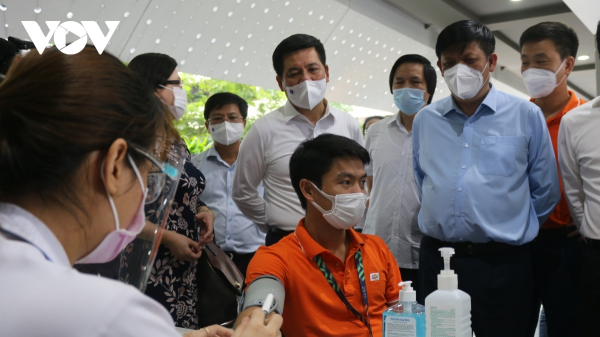 Due to the complex nature of the COVID-19 pandemic, the city is speeding up its vaccination drive in an attempt to achieve herd immunity and contain the virus.
Besides fixed vaccination sites located in wards, communes and hospitals, mobile vaccination teams have been established in districts to inoculate elderly people and people with limited mobility.
The city plans to inoculate up to 200,000 people a day to increase its vaccination coverage.
Its district 11 has to date completed vaccination against COVID-19 for people over 18 years old with about 165,000 out of 173,000 people getting the jabs or reaching 95%. The district expects that 95% of its population will receive their second dose by September 10 providing the vaccination rate is maintained.
HCM City, the busiest and most populous locality in Vietnam, is grappling with the fourth outbreak of COVID-19. The virus has spread to all districts in the city, with more than 160,000 infections confirmed in less than four months.
It has imposed social distancing and has several times extended the measure to halt the spread of the virus. The government has set a target of bringing the latest coronavirus outbreak in the city under control by September 15.