Nearly 1.5 million COVID-19 infected employees receive sickness benefit
21:14 09/05/2022
As of April 2022, nearly 1.5 million COVID-19 infected employees have benefited from the country's social insurance law with the sickness benefits amounting to 1,900 billion VND, according to the latest statistics of Vietnam Social Security (VSS).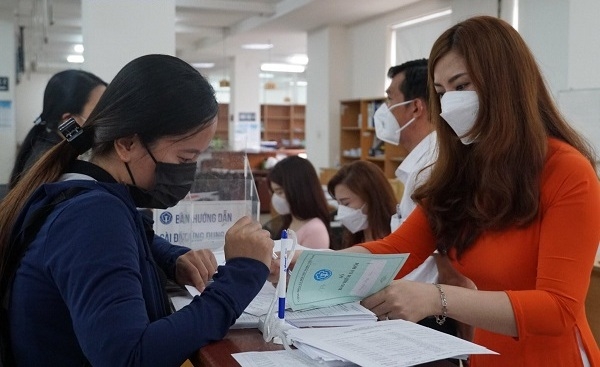 Accordingly, in the first quarter of 2022, VSS has settled social insurance benefits for over 648,000 COVID-19 infected employees with an amount of more than VND 987 billion VND, accounting for nealry 50% of  sickness benefits payment.
Meanwhile, in the first quarter of 2022, the number of people enjoying sickness benefits increased by 124% and the amount of expenditure increased by nearly 300% compared to the same period in 2021. The average sickness benefit for COVID-19 infected person is more than VND 1.5 million.
Over the last 2 years, amid the pandemic outbreaks, the VSS has kept a close watch on the latest situation and quickly implemented flexible solutions to ensure rights and interests of participants, helping to consolidate the public's confidence in social welfare policies of the Party and the State.