Ngoc Linh ginseng brings much profit to people in Quang Nam
Thứ Tư, 09/08/2023, 21:45
Ngoc Linh ginseng, which naturally grow in the Ngoc Linh mountains of Nam Tra My district (Quang Nam), has been proved to be a rare and special medicinal plant.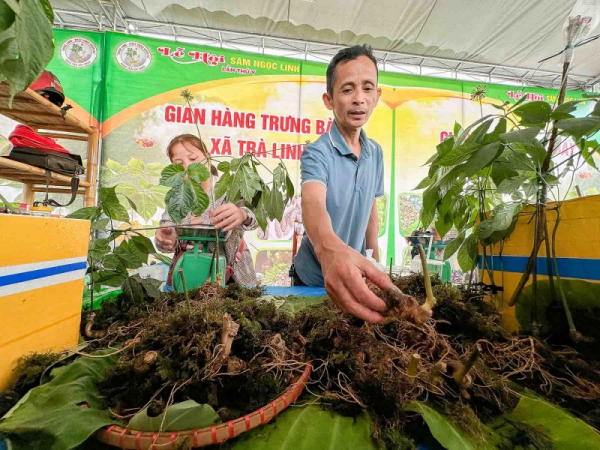 Thanks to its economic value, local ginseng farmers, including ethnic minorities, have stable good incomes.  
Ngoc Linh ginseng is now grown in more and more communes in the district, said  Chairman of the Nam Tra My District People's Committee Tran Duy Dung. The number of households growing ginseng has also increased significantly. in 2014, only 110 households grew ginseng with a total area of 65 hectares but the current figure is 1,500 households and the area of ginseng farm is more than 1,650 hectares.
In recent years, ginseng crops have helped reduce poverty in the district by 7% to 8% annually. Particularly, the number of poor households in the district dropped 10% last year.
Many people in the district have become wealthy thanks to Ngoc Linh ginseng.
Ho Van Hinh, resident of village 3, Tra Linh commune, Nam Tra My, is among the local households growing the largest area of ginseng with over 5,000 plants. Hinh said his family used to live in poverty, but ginseng has changed their life.
Tran Hai Thuy, resident of Tra Linh commune, who started growing ginsengs 8 year ago, said the plant brings good income to her family and gives opportunity to her children to go to school.
Ginseng has also helped change most people's lives in the commune. Now local people support each other in growing ginsengs.
The local authorities also form a working team, responsible for supporting local farmers in growing ginseng and verifying the origin of local ginseng products to prevent counterfeit goods, said Ho Van Dang, Vice Chairman of the People's Committee of Tra Linh commune.
Le Thanh Hung, Secretary of the Nam Tra My District Party Committee, affirmed that the district has maintained an average annual economic growth rate of over 10% in recent years.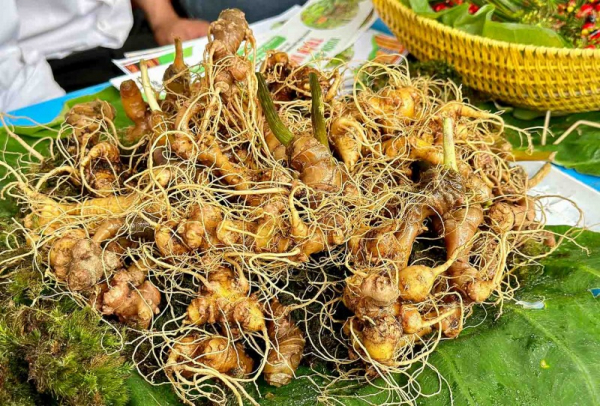 Ho Quang Buu, Vice Chairman of Quang Nam Provincial People's Committee, stated that growing ginseng brings "double benefits", including economic development and environmental protection.
In the past, local people used to destroy forests for their living, however, thanks to growing ginseng, they have all become aware of protecting the forest. Local people also plant more trees which can facilitate the development of natural ginseng. According to scientists, Ngoc Linh ginseng must be planted at an altitude of 1,200m or higher and under the forest canopy to ensure its medicinal value.
The Prime Minister on June 2023 decided to approve a program to develop Vietnamese ginseng to 2030, with an orientation for 2045. The Provincial Party Committee, People's Council, and People's Committee of Quang Nam province also issued various guidelines and policies on conservation and development of Ngoc Linh ginseng with the goal of building and developing Vietnamese ginseng into a commodity of high economic value and a key medical product, contributing to creating jobs and raising incomes for  local people, promoting socio-economic development in ethnic minority communities, and ensuring national defense and security.