Only 3,123 COVID-19 cases detected in Vietnam on May 2
12:14 03/05/2022
 Vietnam recorded 3,123 new coronavirus infections in 53 cities and provinces across the country during the past 24 hours, falling nearly 600 cases compared to the previous day.
The Ministry of Health reported in its coronavirus update that only one imported case was detected, the remainder were registered in Vietnam, with 2,615 cases diagnosed in the community.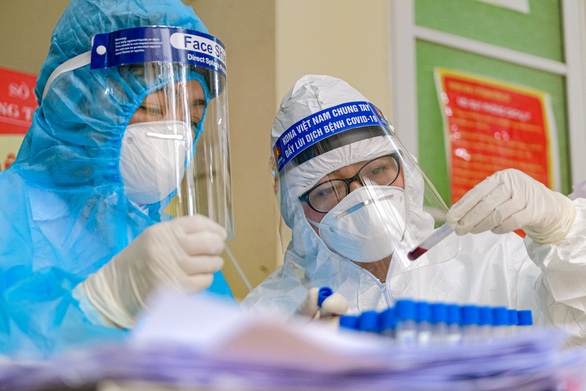 Hanoi capital topped localities, reporting 761 infections or 34 cases fewer than the previous day.  
Ho Chi Minh City, the largest and busiest locality in Vietnam, also reported just 26 cases, representing a decrease of 16 cases.  
Localities that saw the number of infections decrease most compared to the previous day were Gia Lai (-120), Nghe An (-94), and Bac Giang (-73).
Meanwhile, localities that saw the number of infections rise most compared to the previous day were Bac Ninh (+134), Ha Tinh (+68) and Ninh Binh (+29).
On average 5,938 cases were recorded in Vietnam daily in the past seven days.
The same day, the Ministry of Health announced an additional 1,090 patients recovering from the disease, and just two more deaths in two localities.
At present, 473 patients are relying on mechanical ventilation and two patients are receiving extracorporeal membrane oxygenation (ECMO), a sophisticated form of therapy that is used to save the lives of patients in critical condition.
As of 6pm on May 2, Vietnam has confirmed more than 10.6 million infections, ranking 12th out of 227 countries and territories worldwide.
Of the total, more than 9.2 million patients have recovered, and 43,044 patients have died of the virus and underlying illnesses.
Nearly 215 million COVID-19 vaccine doses have been administered nationwide.