PM orders to gear up investigation of Viet A case
20:42 23/12/2021
Prime Minister Pham Minh Chinh has asked the Ministry of Public Security (MPS) to coordinate with other relevant agencies and localities to speed up and expand the investigation into the case of COVID-19 test kit price gouging at the Viet A Technology Corporation.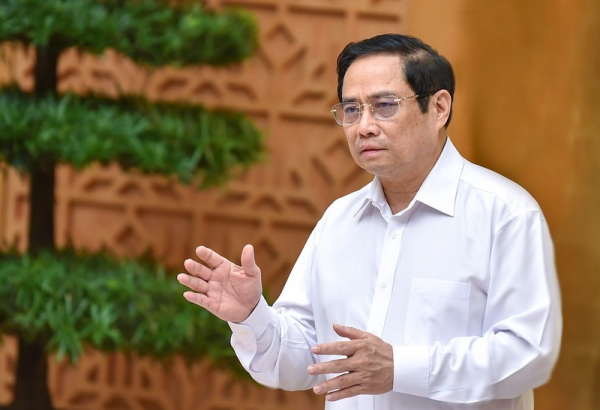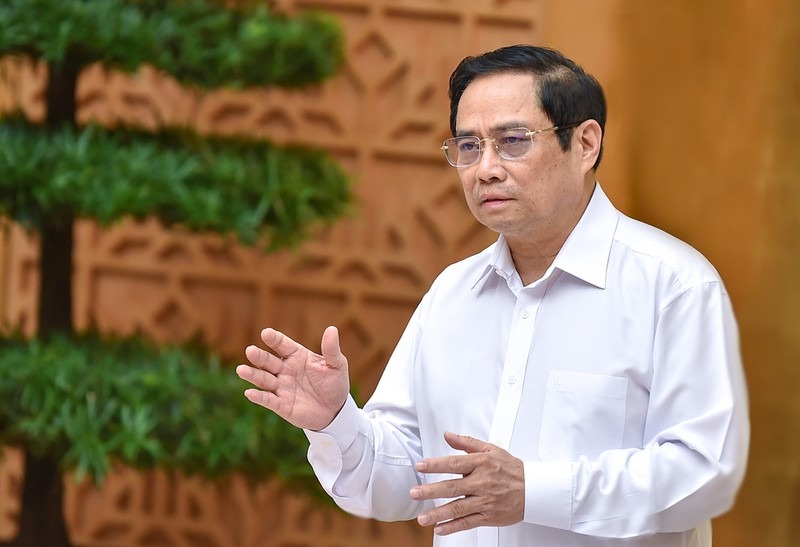 Amid the COVID-19 pandemic, Viet A made use of spikes in demand of localities for COVID test kits and allegedly colluded with local individuals and organizations to violate regulations on the production and bidding of COVID-19 test kits, and charge exorbitant prices for the supply.
PM Chinh applauded the MPS and other relevant agencies for seriously implementing directions of the Government and Prime Minister on controlling and checking the purchase of medical supplies and equipment during the pandemic.
Specifically, the ministry in coordination with localities and agencies promptly detected and quickly started investigating Viet A Technology Corporation and its accomplices who are accused of violating bidding regulations and COVID test kit price gouging.
The PM asked the MPS to coordinate with other relevant agencies and localities to speed up and expand the investigation into case.
The Ministry of Health and local authorities have been requested to direct their competent agencies to inspect bidding processes, procurement and use of COVID drugs, bioproducts, medical supplies and equipment, and bring into light any individuals and organizations that had caused losses, wastefulness or had corruption and group interest.
The Ministries of Health, Planning-Investment, and Finance have been assigned to address arising issues and limitations in the purchase, bidding and use of these products, and report the issues beyond their jurisdiction to the PM.
PM Chinh has also requested the Ministries of Information-Communications, Health, and Public Security and localities to enhance information dissemination and public education on the regulations on distribution and bidding of drugs and medical equipment to enterprises, organizations and individuals, and make public the results of the investigation as well as prosecution and proceedings of the case in line with the law to bolster public confidence.