"Scar of Life" helps poor children with congenital heart disease
Thứ Năm, 17/11/2022, 08:28
"Scar of Life 10", a charity fund-raising program, has provided support for more than 2,300 poor children with congenital heart disease, according to a press briefing on November 15.
This 10th-year milestone marks the return of the programme after a two-year delay due to COVID-19. Rad Kivette, General Director of VinaCapital Foundation (VCF), a US charitable organization, said "Vietnam Heartbeat" is VCF's first and largest program to pay for heart surgery for children under 18 who have congenital heart disease.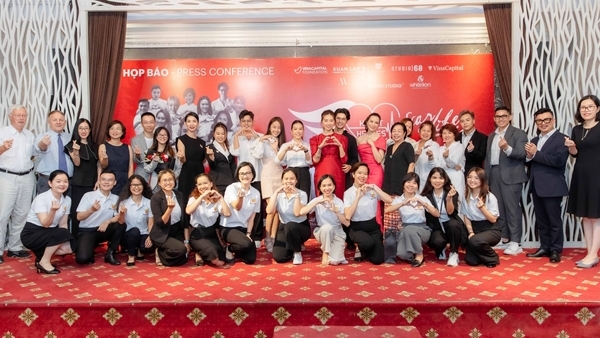 Thanks to children's health insurance and local authorities matching donations, donors only need to contribute 28 million VND (1,130 USD) to save the life of a child with congenital heart disease.
Aside from raising awareness and funds for children's heart operations, the event organised by actress, film director and producer Ngo Thanh Van, who is Heartbeat Vietnam Ambassador, will honour devoted benefactors who have supported the charity fundraising programme over the past 10 years.
Heartbeat Vietnam, a programme of NGO VinaCapital Foundation, supports heart surgery costs 100 per cent for disadvantaged children who have congenital heart defects.
To spread the charity fund's value further and provide more children with heart operations, newly-launched ambassadors of the Heartbeat Vietnam programme are young people who have a positive influence and are passionate about charity work.
The charity event has raised more than US$2.57 million to support a total of 2,317 children with congenital heart defects since its inception in 2011.