Seminar marks 100th anniversary of President Ho Chi Minh's arrival in Russia
Chủ Nhật, 02/07/2023, 22:13
The Ho Chi Minh Institute under St Petersburg University organised an international workshop on June 30 as part of efforts to mark the 100th anniversary of President Ho Chi Minh's arrival in Russia.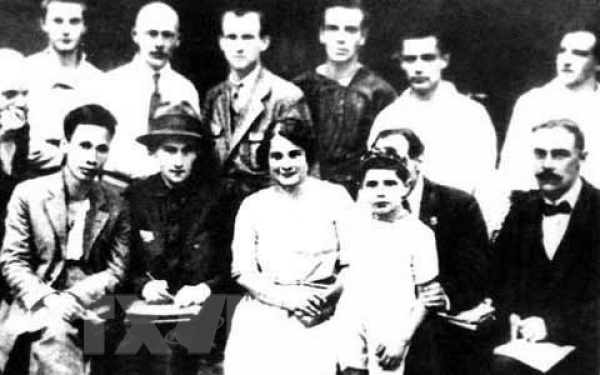 Upon addressing the hybrid event, Vladimir Mazyrin, director of the Centre for Vietnamese and ASEAN Studies at the Russian  Academy of Science, recalled the late President's 10-year stay in Europe. He added that the knowledge he gained contributed to the success of the Vietnamese August Revolution and building a state of democracy and independence.
Nguyen Anh Tuan, second secretary of the Vietnamese Embassy in Russia, noted that the country and the former Soviet Union, now Russia, have always stood side by side, recording numerous achievements in developing their time-honoured friendship, as well as in the comprehensive strategic partnership.
Participating Russian and Vietnamese scholars shared the view that President Ho Chi Minh creatively applied Marxism-Leninism to successfully lead the Vietnamese national liberation revolution and contribute to the bilateral relationship between both sides.