Severely ill coronavirus cases on the rise in Hanoi
Chủ Nhật, 09/01/2022, 11:24
There are 408 severely and critically ill coronavirus patients in Hanoi capital, an increase of nearly 14% compared to the average seven days ago, according to the Ministry of Health.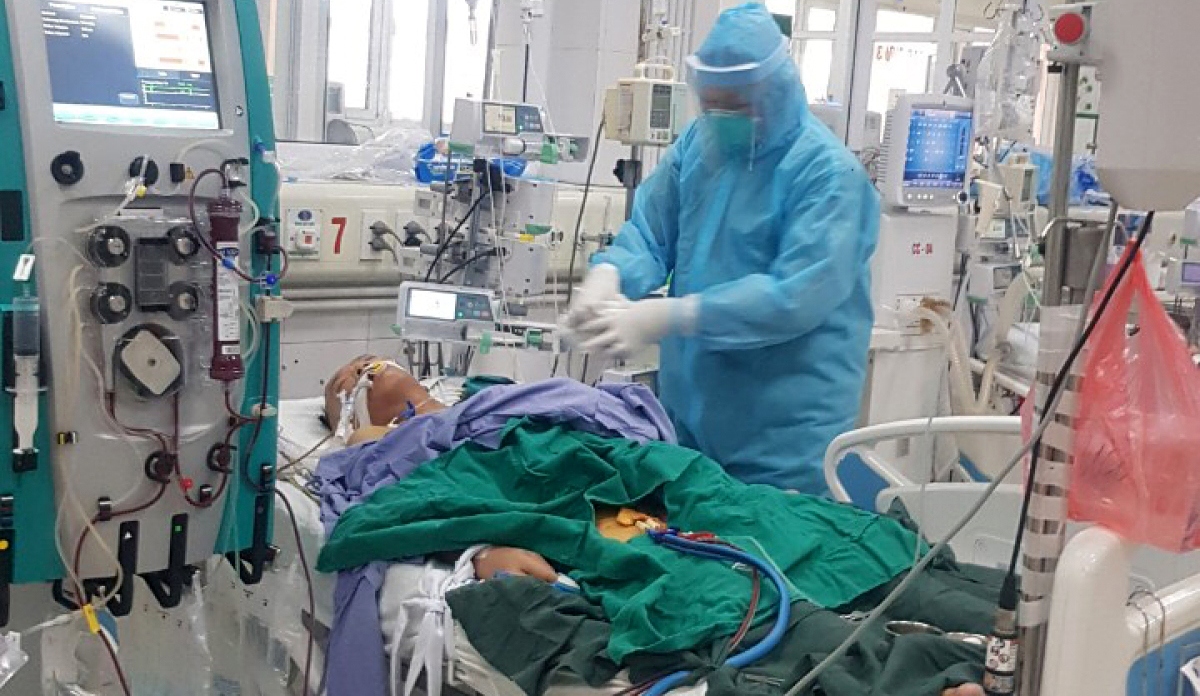 Of the total, 336 patients are using oxygen masks, up 15%, and 38 patients are relying on mechanical ventilation, up 27%.
Since the beginning of January, the Central Hospital for Tropical Diseases has completed its transformation into a 500-bed COVID-19 Intensive Care Center for severely and critically ill patients.
Assoc. Prof. Dr. Hoang Bui Hai, deputy director of the hospital, said that every day the hospital receives 20-30 severe patients. Currently, the medical facility is treating nearly 300 serious and critical cases.
"It's time now to focus on severe, critical, and high-risk cases. It is important for early detection and hospitalization of at-risk patients for treatment in order to reduce the number of severe cases and the mortality rate," he suggested.
Hanoi has since the resurgence of the virus in late April 2021 recorded approximately 70,000 coronavirus infections. It is currently treating more than 40,000 cases, including 31,300 cases at home.