Transport infrastructure development provides leverage for GDP growth
Thứ Hai, 03/01/2022, 22:03
The Ministry of Transport is coordinating with relevant ministries and agencies to develop a portfolio of transport projects and specific mechanisms for the implementation of the projects which will form part of the Government's socio-economic recovery and development programme post-COVID-19.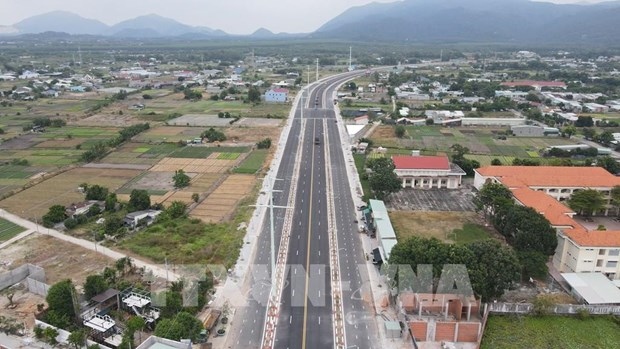 The programme will be submitted to the National Assembly for review in its first meeting of 2022, Minister of Transport Nguyen Van The told the Vietnam News Agency.
Provided that the projects are given priority in investment allocation so construction can start early, it will give a major push to production recovery, boost the growth of trade and services, and improve people's living conditions, Minister of Transport Nguyen Van The noted.
Transport infrastructure development would play a part in rapidly reviving other economic sectors, accelerating public investment disbursement, and providing necessary leverage for the GDP growth, he emphasized, adding Vietnam aims to have about 5,000km of expressway by 2030 as set in the Resolution of the 13th National Party Congress.
The 729km eastern section of the North – South Expressway is among the country's six major projects from 2021 – 2025, he said, describing it as a particularly important project which has been receiving special attention from the Government, Prime Minister and public.
According to the minister, the project has total investment of close to VND147 trillion (US$6.43 billion). It will be divided into 12 key components separately developed under the Public-Private Partnership (PPP). It is expected to contribute to spurring Vietnam's post-pandemic economic recovery, he said.