Vietnam recognizes largest honey bee hive in Ca Mau
13:37 30/04/2022
The Vietnam Record Association has recognized a honey bee hive in Ca Mau as the largest of its kind in the country.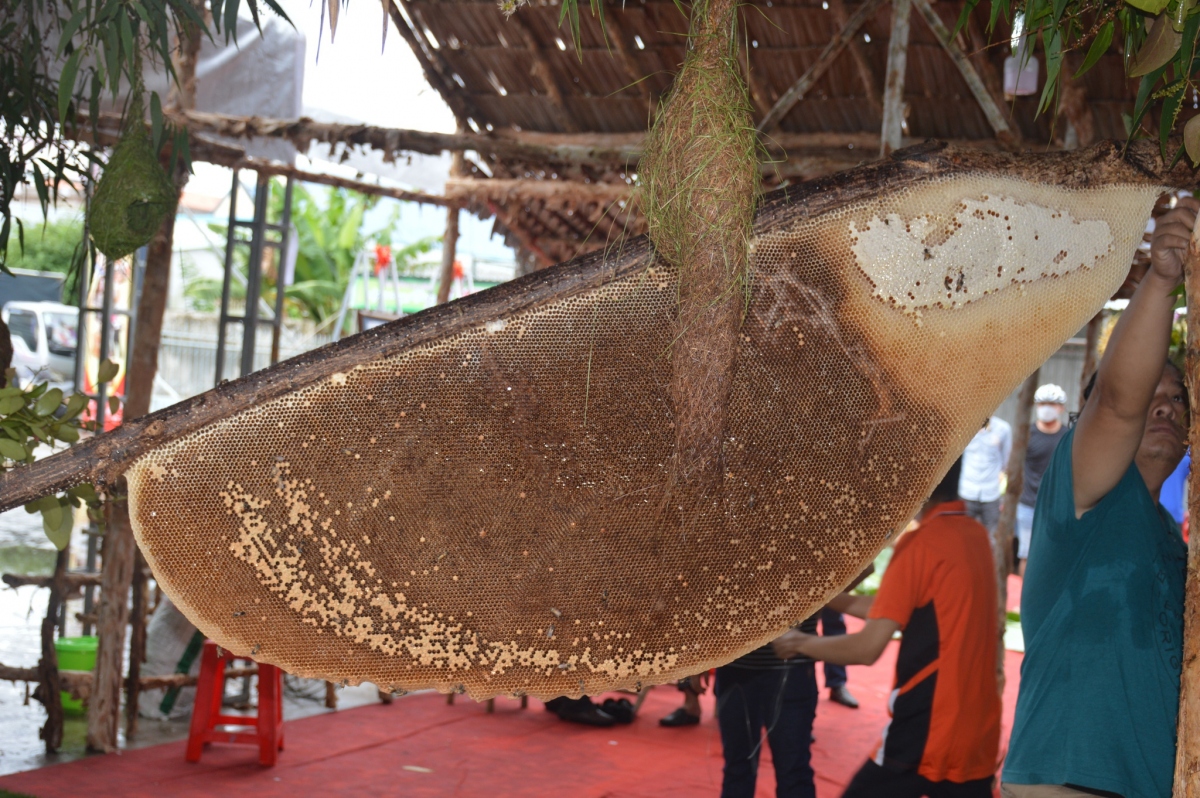 The honeycomb weighs 43 kg, and is 2.2 m long, 1 m wide. It is expected to churn out about 15 litres of honey.
This is the honeycomb which is being exploited at Muoi Ngot Ecotourism Site in U Minh district.
The honeycomb is on display at the U Minh Forest space to serve the needs of visitors who want to explore local culture and tourism destinations.
Beekeeping is a unique traditional profession of residents in Lower U Minh Forest, which was included in the list of National Intangible Cultural Heritage by the Ministry of Culture, Sports and Tourism in 2019.