Vietnam to launch digital vaccine passport next week
20:00 08/04/2022
Vietnam has carried out the pilot programme on granting digital COVID-19 vaccine passports at three major hospitals in Hanoi before issuing vaccine passports for people across the country from April 15.
The Ministry of Health piloted the issuance of vaccine passports to people who received the COVID-19 vaccination at E, K and Bach Mai hospitals in Hanoi.
These were chosen because they are large-scale, major hospitals in the capital city where COVID-19 vaccination data has been well organized and stored.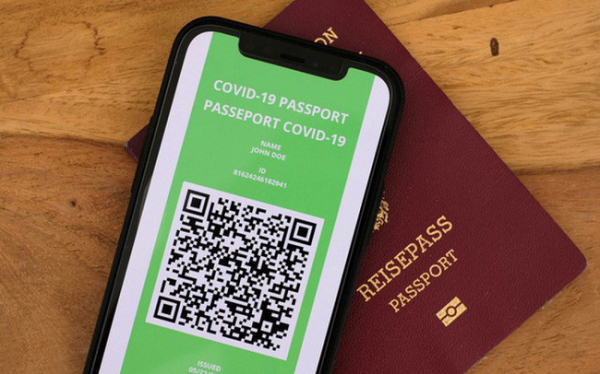 Under the pilot program, people who receive COVID-19 vaccines at the three hospitals will have their vaccination information updated to the national vaccination database.
To get a digital vaccine passport, people must declare accurate information. Vaccination agencies will review the information and connect it to the national population database for authentication.
The vaccine passport will contain personal information, including the types of vaccines administered and the number of doses given. The information is encoded and encrypted into a QR code, which expires 12 months after it is created.
Everyone who has been vaccinated and has information on the vaccination management platform will be given a QR code displayed on the PC Covid or the "Sổ Sức Khỏe Điện Tử" (Electronic Health Book) applications for checking when going abroad.
As of April 4, Bach Mai Hospital has certified 2,013 records, equivalent to about 6,000 injections. 
 Localities across the country will confirm vaccination information by digital signatures from April 8 and the Ministry of Health is scheduled to begin issuing vaccine passports for people from April 15, 2022.
People will not be issued a vaccine passport if the vaccination information is incorrect or if they are not fully vaccinated.