Vietnam to suspend flights from 10 African countries amid Omicron threats
20:31 04/12/2021
The Civil Aviation Authority of Vietnam (CAAV) has requested that the Ministry of Transport (MoT) suspend all flights, including relief flights, both to and from 10 African countries over concerns about the spread of the Omicron coronavirus variant.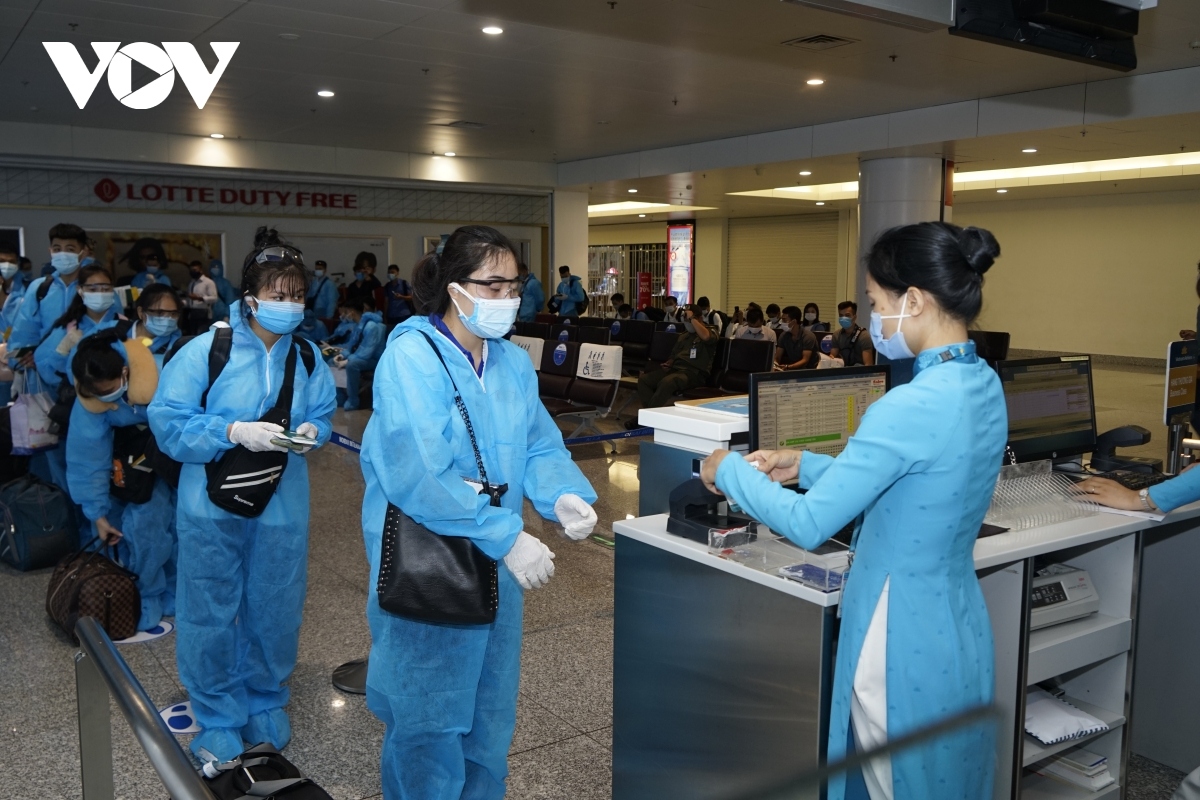 The 10 African countries on the list are mainly located in the south of the continent and include Botswana, Eswatini, Lesotho, Mozambique, Namibia, South Africa, Zimbabwe, Malawi, Angola, and Zambia.
The CAAV has also requested that the MoT swiftly issue an entry ban for all passengers with a history of passing through any of these countries 30 days prior to entering Vietnam.
The Ministry of Health (MoH) previously asked relevant authorities to suspend all flights to and from seven African countries, namely South Africa, Botswana, Namibia, Zimbabwe, Eswatini, Lesotho, and Mozambique.
The CAAV has proposed that the MoT consult with the MoH in order to devise specific instructions for the medical control of passengers coming from several Asian countries where Omicron cases have already been recorded, such as the Republic of Korea and Japan.
It also urged the MoH to move to strengthen health quarantine in a bid to ensure that 100% of international passengers from countries where the Omicron mutation has appeared undergo medical isolation upon entering Vietnam.
First reported in southern Africa more than a week ago, the Omicron variant has since spread to dozens of countries globally.
Vietnam has yet to detect any cases of the Omicron variant, although experts have warned that the variant may enter the country unless prevention measured are tightened. Two of Vietnam's regional neighbours - Malaysia and Singapore - reported their first cases of this mutated variant this week.
The World Health Organization (WHO) has already labeled Omicron a "variant of concern" due to a large number of mutations that could contribute to making the variant more contagious.