Volunteers' silent contribution to SEA Games 31
Thứ Bảy, 21/05/2022, 16:33
Dynamic, enthusiastic, hospitable, and patient, volunteers at the 31st Southeast Asian Games are ready at any time, despite rain or sun, to help athletes, coaches, officials, visitors, and fans.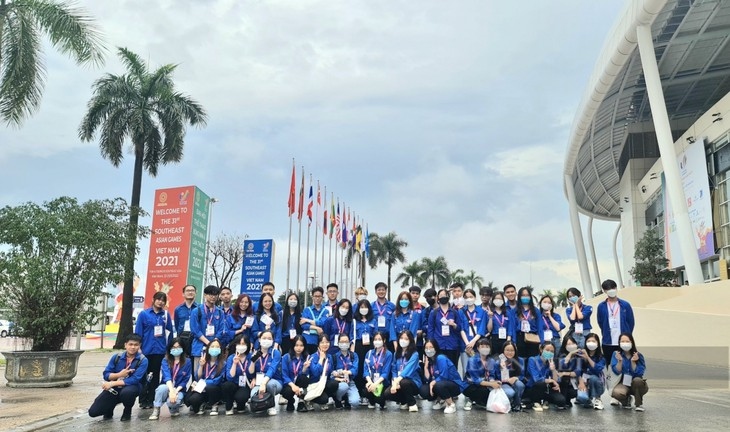 The volunteers engage in making announcements at competitions, medal awarding ceremonies, and translating at working sessions, press conferences, and technical meetings between experts and referees. Some are selected as MCs, translators, and receptionists for certain shows.
Nguyen Huu Luc of the Hanoi University of Sience and Technology said, "We need to be physically strong and arrange times to help at different competitions. I have no difficulty doing this work. For students, nothing is difficult."
Foreign language proficiency is a compulsory criteria when selecting volunteers. They are also required to improve their knowledge concerning culture, sports, and tourism to help promote the image of Vietnam, its land and people to international friends.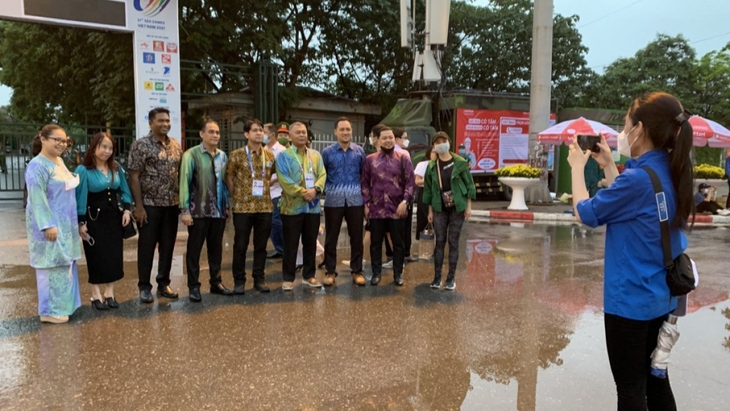 Pham Thi Mai Luong, a student of the Hanoi Open University shared, "I'm proud and happy to participate in and contribute to such a big international event. To be a volunteer, I need to be physically strong and have communication skills and foreign language proficiency to introduce Vietnam's beauty to international friends."
Dao Thanh Phuong, a volunteer at SEA Games 31, said, "I have to collect information about the guests to see whether they have any particular taboo. I also try to study their language and improve my English. An official I met highly praised Vietnam for its preparation for the event and Vietnamese people's hospitality."
With their youthful enthusiasm, the volunteers have contributed greatly to the success of the 31st Southeast Asian Games.