ASEAN pledges stronger cooperation in fighting transnational crime
19:47 30/09/2021
Deputy Minister of Public Security Lieutenant General Luong Tam Quang, leading a delegation of the Vietnamese Ministry of Public Security (MPS), attended the 15th ASEAN Ministerial Meeting on Transnational Crime (AMMTC 15) and related meetings via videoconferencing on September 29.
In his opening remarks, Bruneian Second Minister of Defense and Chair of the AMMTC 15 Datu Seri Awang Halbi bin Mohd Yussof highlighted the importance of the AMMTC mechanism, saying it contributes to maintaining peace, stability and development in the region.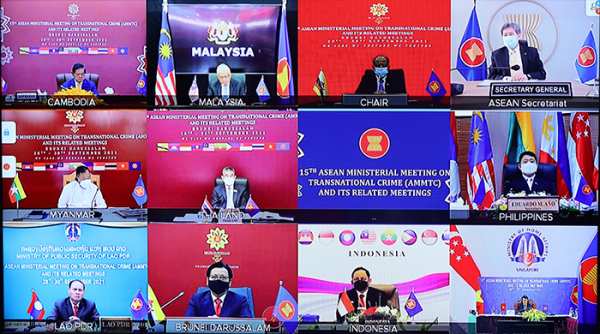 He said that, with the theme "We Care, We Prepare, We Prosper" of its ASEAN Chairmanship 2021, Brunei Darussalam will commits to leading ASEAN in maintaining regional dialogues, meetings, and cooperation so as to effectively respond to unprecedented current difficulties and challenges to the region.
Participants in the event discussed regional and global situations related to transnational crimes, as well as measures to realize the goals set out in the ASEAN Plan of Action to Combat Transnational Crime in the 2016-2025 period.
They also adopted the Concept Paper entitled "A Regional Border Management Cooperation: Roadmap" initiated by Thailand and the ASEAN Statement on post-pandemic trans-national crime prevention and control proposed by Brunei.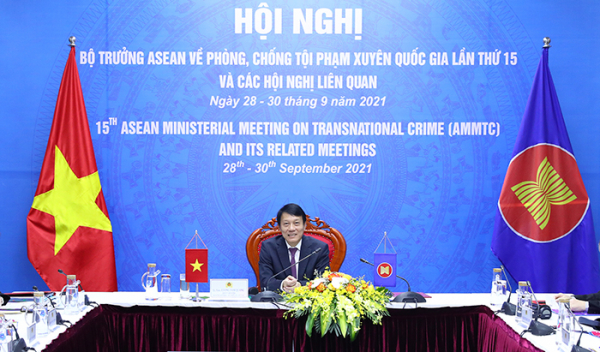 Speaking at the event, Deputy Minister Luong Tam Quang said that the COVID-19 pandemic has strong impacts on the joint efforts of the bloc in fighting transnational crimes while criminals are making full use of cyber space to commit crimes. In this context, Vietnam's law enforcement agencies have assisted other ministries and agencies in controlling the pandemic while continuing its core task of fighting crimes, which achieved positive results, he said.
Vietnam pledged to engage actively and responsibly in ASEAN cooperation frameworks and closely cooperate in trans-national crime prevention and control in particular, the Vietnamese head delegate said.
Deputy Minister Quang suggested the regional countries continue consolidating the stable and selective collaboration as well as create mutual trust in combating transnational crimes  in the near future.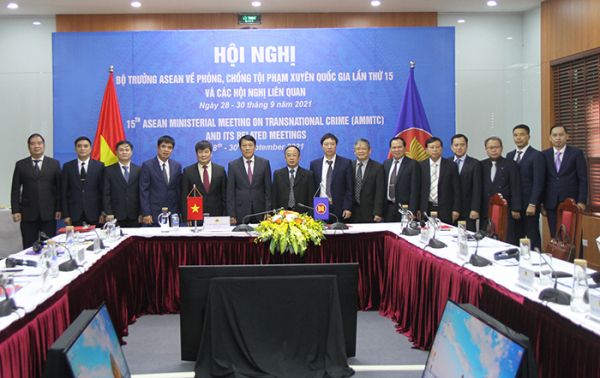 Particularly, amidst the complicated development of the pandemic, he called on ASEAN countries to pay attention to cooperating with one another in border management and cyber security.
Parties concerned need to establish channels such as hotlines and online briefings as well as use existing cooperation mechanisms to share experiences and information, especially about transnational organized crimes and complicated security-related issues.
ASEAN countries should enhance coordination with ASEAN's dialogue partners in personnel and language training, encourage partners to assist the bloc in COVID-19 response, provide vaccines, improve vaccine production capacity and facilitate the transfer of vaccine production technologies, Deputy Minister Quang stated.
He also suggested the bloc proactively adapt to the "new normal" state by organizing online training courses to share experience in preventing and combating transnational crimes, strengthening coordination in immigration management and consular affairs in order to facilitate the traveling of people, and boost intra-regional exchanges and cooperation activities through vaccine passports and "green lane" agreements.
At the end of the meeting, the attendants approved the joint statement of the AMMTC 15.