Foreign leaders send lunar New Year greetings to top Vietnam leader
Thứ Bảy, 21/01/2023, 19:13
Leaders of countries, political parties and international organizations have sent greetings to Party General Secretary Nguyen Phu Trong in celebration of the 2023 New Year and Vietnam's lunar New Year festival.
In his congratulatory letter, Lao President Thongloun Sisoulith highly valued the glorious victories as well as the great and historically significant achievements that the Vietnamese people have recorded in their revolutionary cause.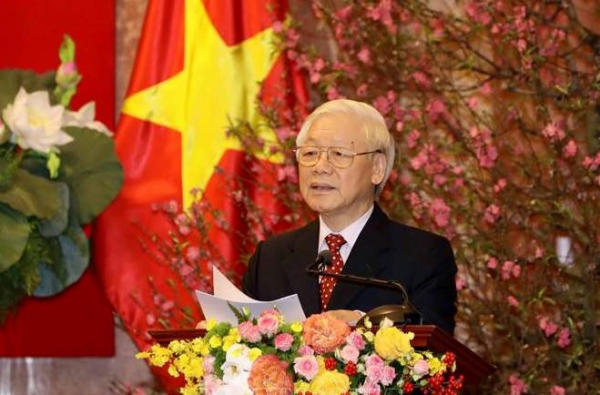 He said he firmly believes that under the clear-sighted leadership of the Communist Party of Vietnam led by General Secretary Trong, the Vietnamese people will continue to gain new and greater achievements in implementing the resolution adopted at the 13th National Party Congress, accomplishing the goal of building a Vietnamese nation with prosperous people and a fair, strong, democratic, civilized society, firmly moving forward towards the socialist path.
The Lao leader expressed his pleasure at the positive development of the great friendship, special solidarity and comprehensive cooperation between Laos and Vietnam over the decades, and expected such the relationship would be further developed in the future.
On this occasion, Party General Secretary Nguyen Phu Trong also received congratulatory greetings from leaders of the Democratic People's Republic of Korea, Russia, Singapore, Republic of Korea, Japan, Palestine, China, Indonesia, as well as leaders of many other countries, political parties, international organizations and diplomatic corps in Vietnam.