Int'l seminar on merits and practices of laws on territorial boundaries
Chủ Nhật, 10/09/2023, 20:04
An international seminar discussing the merits and practices of laws on territorial boundaries was jointly held by the Ministry of Foreign Affairs and the Wallonia-Brussels General Delegation of Belgium in Vietnam on September 7, in Hanoi, gathering 150 domestic and foreign scholars.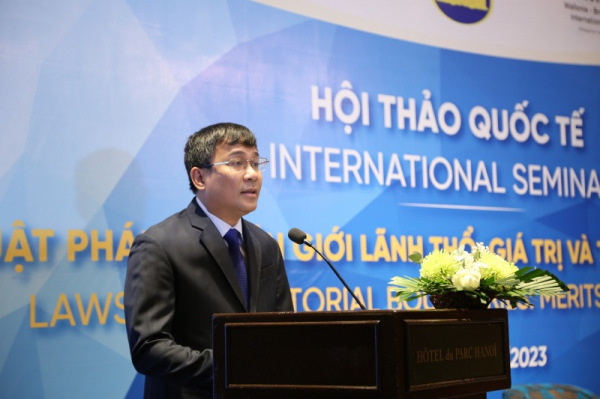 In his opening remarks, Deputy Foreign Minister Nguyen Minh Vu highlighted the significance and importance of issues related to territorial sovereignty and national borders in international relations; and the relationship between them and their impact on security, peace, stability, and cooperation for development.
Briefing participants on the outcome of the settlement of border and territorial issues in Vietnam, Deputy Foreign Minister Vu affirmed the country's consistent stance on the role and importance of international law as a crucial foundation for resolving territorial border issues, stressing that Vietnam not only rigorously adheres to international law but also builds and strengthens its national legal system to ensure compatibility with international law.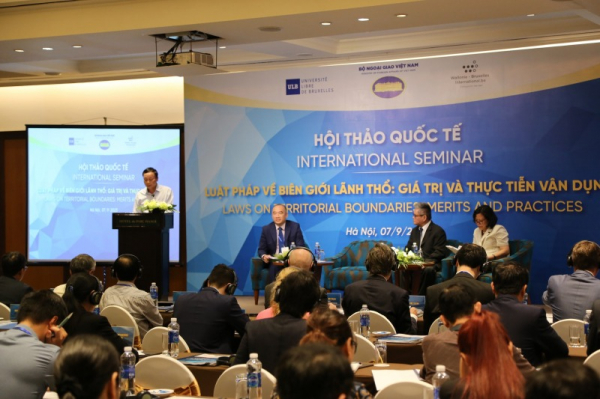 He spoke highly of the cooperation between Belgium's Wallonie-Bruxelles region and the Ministry of Foreign Affairs in general, and the Ministry's National Boundary Commission in particular.
Pierre Du Ville, Head of the Wallonia- Brussels General Delegation in Vietnam, expressed his delight at the cooperation results between the Wallonia-Brussels Region and Vietnam in general, and the National Boundary Commission in particular, especially in terms of human resources training, saying that these have contributed significantly to the proper settlement of territorial and border issues, thus promoting peace and stability in the region and the world.
Organized into two sessions, the seminar reviewed Vietnam's process of building, managing, and protecting the national boundary and territory. Domestic experts and scholars and representatives from ministries and sectors provided their insights, emphasizing the significance and outcomes of the implementation of the Law on National Border over the last two decades and the Law of the Sea of Vietnam after 10 years it came into effect, and affirming that Vietnam's laws regarding territory and border are in line with international law.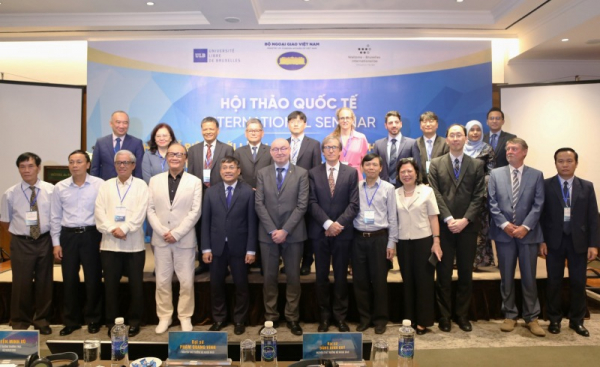 It also featured presentations by international scholars and experts from Belgium, the Republic of Korea, Japan, Australia, and the Republic of Cyprus, which focused on curent topics, including territorial disputes at the International Court of Justice; the value of straight baselines around offshore archipelagos; and the illegal, unreported, and unregulated (IUU) fishing in the East Sea.
Delegates also engaged in discussions on issues related to the construction, protection, and management of territorial boundaries. They agreed on the importance of international law for this process and proposed measures to harmonize national laws with international law in border and territorial matters.