Ministry of Public Security and NA Defense and Security Committee strengthen coordination
10:55 12/09/2021
The Ministry of Public Security (MPS) and the National Assembly's (NA) Defense and Security Committee held a ceremony on September 8 to sign the Coordination Regulation between the two sides and announced the Law and Ordinance Development Program proposed by the MPS for 2022 and the full NA tenure.
The ceremony was co-chaired by General To Lam, Politburo Member and Minister of Public Security, and Major General Le Tan Toi, Member of the Party Central Committee and Chairman of the NA Defense and Security Committee.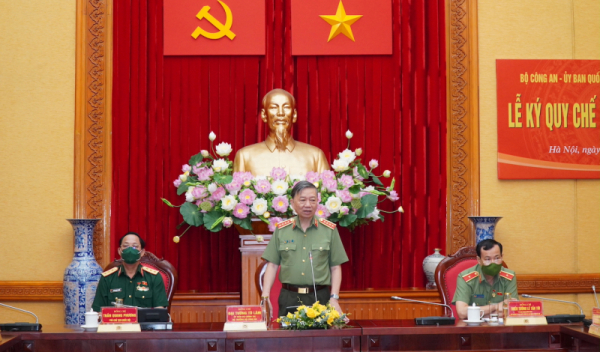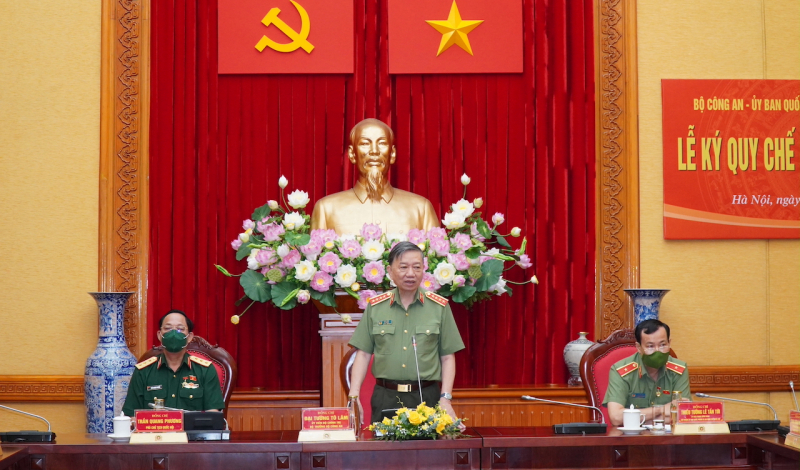 It also saw the presence of NA Vice Chairman Tran Quang Phuong and deputy ministers of public security, namely Senior Lieutenant General Nguyen Van Son and Lieutenant General Tran Quoc To.
After more than 8 years of implementing the Coordination Regulation signed by the NA Defense and Security Committee and the MPS on June 20, 2013, the two sides have strengthened their coordination and achieved many good results, especially in law-making, monitoring and surveying law implementation, and performing their other duties.
Particularly, the two sides have coordinated to draft and revise 14 laws, two ordinances, and three resolutions, contributing to improving the quality of law-making, creating a legal basis for the Ministry of Public Security to enhance the State management of national security protection and social order maintenance, as well as to build strong People's Public Security Forces.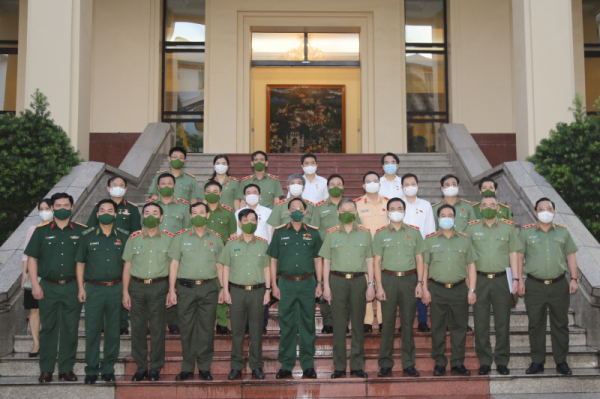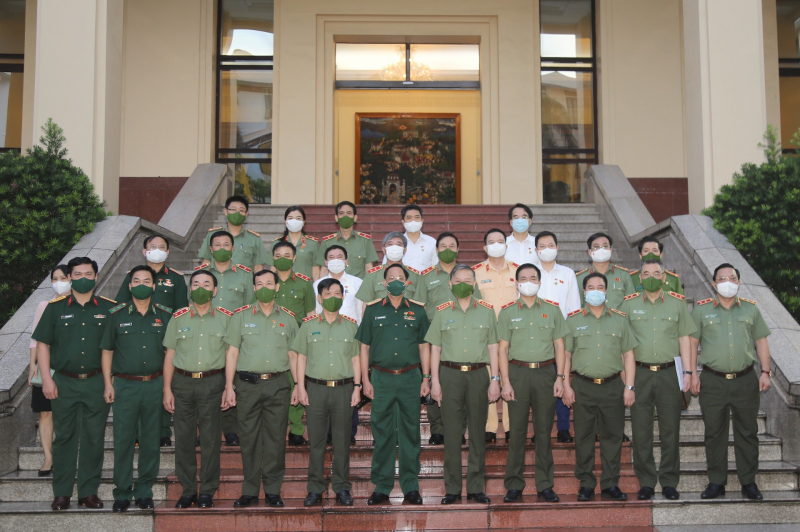 In order to further promote the coordination between the MPS and the NA committee in the coming time, Minister To Lam and Chairman of the NA Defense and Security Committee Le Tan Toi signed a new Coordination Regulation which consists of 3 chapters, 25 articles. Of them, 3 articles have been newly added and 22 have been amended in comparison to the 2013 Coordination Regulation.
Speaking at the ceremony, Minister To Lam affirmed the close relationship between the MPS and the NA Defense and Security Committee throughout many NA tenures. The Minister believed that, through the new Regulation, the coordination between the two sides will be intensified and more effective in the coming time.
On this occasion, Minister To Lam presented the National Security Protection Medals to the NA Vice Chairman, standing members of the NA Defense and Security Committee as well as other officials of NA agencies for their great contributions to the cause of national security protection.