NA Standing Committee convenes third session
15:41 13/09/2021
The 15th National Assembly (NA) Standing Committee opened its third session on September 13, under the chair of NA Chairman Vuong Dinh Hue.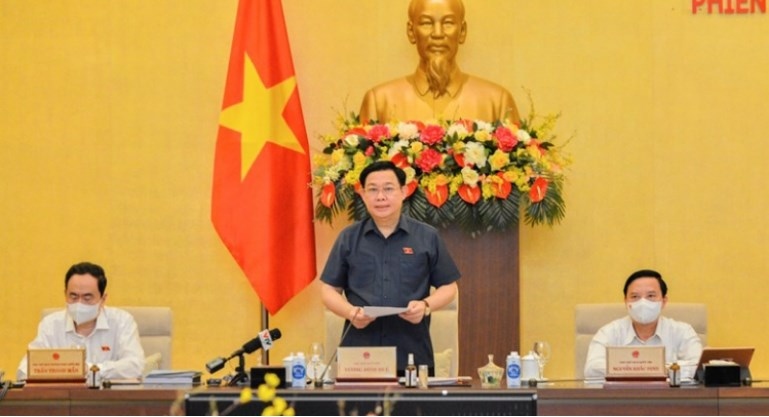 Upon opening the session, NA Chairman Hue said that six draft laws will be raised for discussion for the first time during the current session, all of which are important to the completion of the legal system and in ensuring the system's consistency. This is along with the implementation of the country's commitments under signed new generation free trade agreements, such as the Comprehensive and Progressive Agreement for Trans-Pacific Partnership (CPTPP) and the EU–Vietnam Free Trade Agreement (EVFTA).

The NA Standing Committee will also perform its supervision function through examining reports regarding the enforcement of the Constitution, laws, and NA resolution. This is along with the implementation of the National Target Programme on socio-economic development in ethnic minority and mountainous regions for the 2021 to 2030 period.

The committee will also give its opinions on a detailed plan regarding thematic supervision of the legislature and the NA Standing Committee in 2022.

A number of measures relating to tax reduction and exemption to support enterprises and citizens affected by the COVID-19 pandemic will also be submitted to the committee for consideration and approval during this session.

Following the opening, the committee will scrutinise the draft law on insurance business (revised).
According to Vice NA Chairman Nguyen Khac Dinh, the Law on Insurance Business represents one of the first bills submitted to the 15th NA. It is necessary to clarify the new ways of doing things as well as showing where the development is in order to build a large-scale insurance market.