National Assembly to hold extraordinary meeting in January 2022
21:45 23/11/2021
 The National Assembly (NA) is likely to convene its extraordinary meeting in January 2022 to examine key important issues.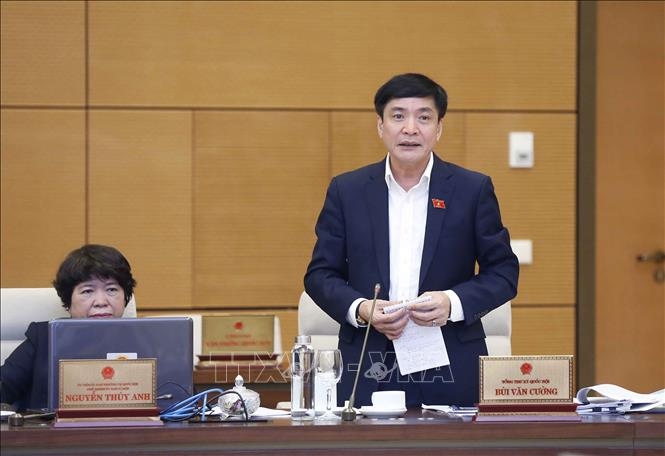 Bui Van Cuong, NA Secretary General and NA Office Chairman, said on November 22 that the NA Standing Committee had asked the Government to submit five documents for consideration at the extraordinary meeting.
These documents will focus on amendments to 10 laws, construction of the eastern part of the North-South expressway for 2021 – 2025, and separation of land clearance and re-settlement from investment projects.
They will also cover specific development policies for Can Tho - a centrally run city in the Mekong Delta, and policies in support of the socio-economic recovery and development programme.
If all the five documents are evaluated by competent authorities in December 2021, the NA Standing Committee will report to the National Assembly for an extraordinary meeting to be held at the beginning of January 2022, said Cuong.
The meeting is expected to be held via videoconference and last for about 4.5 days, including one day for approval of documents, according to the NA Secretary General.
Cuong also said that the third session of the legislature, scheduled for May 2022, will mainly examine lawmaking work and several other important issues. The session is anticipated to last for 18 days, including two and a half days on hearing.