Pandemic control, economic recovery must be achieved, says PM
18:07 07/11/2021
A greater effort should be made to meet the Government's ongoing dual goal of pandemic control and economic recovery amid complicated developments of the COVID-19 outbreak, said Prime Minister Pham Minh Chinh.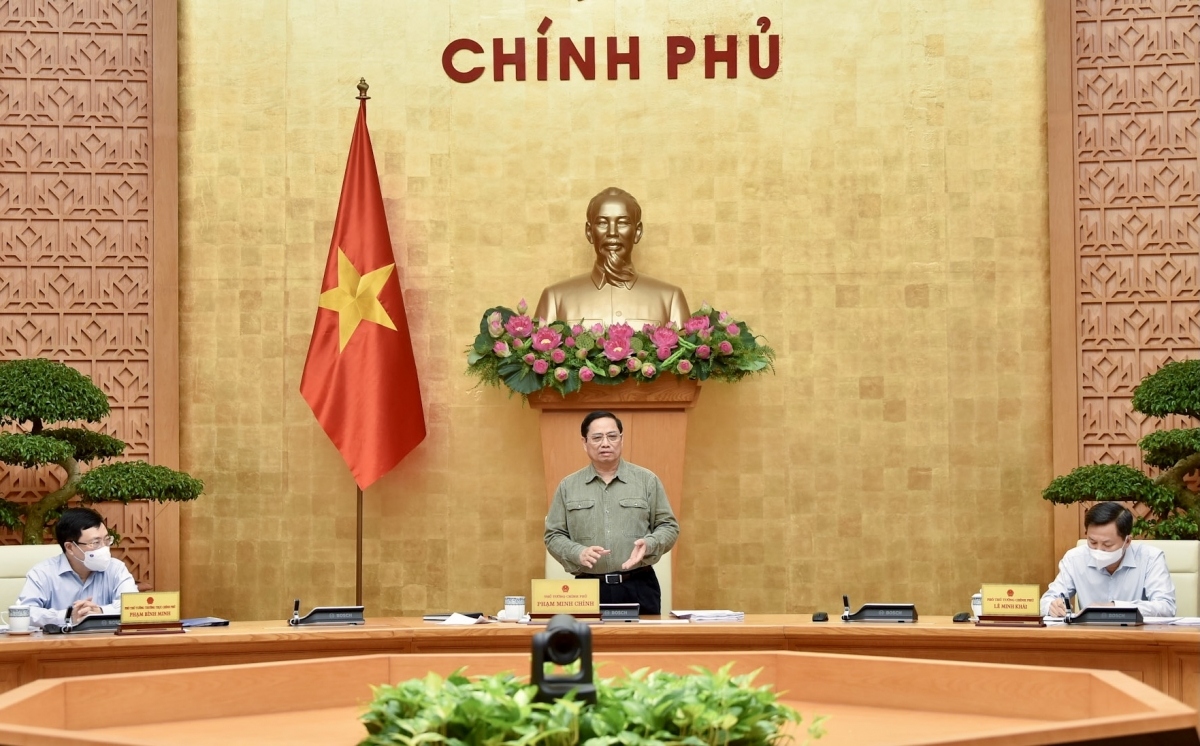 Addressing a monthly regular Cabinet meeting for October on November 6, Chinh noted that the shifting of the COVID-19 fight from the 'Zero strategy' to 'safe and flexible adaptation and effective control of COVID-19' is bringing about initial encouraging results despite several problems that need to be addressed step by step.
An important thing is that the national economy is showing signs of recovery after suffering a contraction in September, said the PM, referring to statistics from the Ministry of Planning and Investment (MPI).
The MPI reported that the number of businesses resuming production increased 29.8% compare to the previous month. About 75% of workers returned to big cities and industrial zones, helping to address labour shortages for businesses. Notably, October saw Vietnam enjoy a trade surplus after months of slipping into deficit.
In addition, an increase in foreign direct investment shows foreign investors are placing their trust on Vietnam's economic recovery.
Though the economy is gradually recovering, there is no room for complacency as the COVID-19 outbreak remains evolving in a complicated manner, said the PM.
According to the Government leader, challenges are lying ahead as inflationary pressure is building up, businesses are still encountering difficulties, and economic restructuring is slow going.
He therefore asked ministries and localities to create the best conditions for businesses to operate and combat COVID-19 at the same time. He requested localities to speed up vaccinations, especially in south-western localities where daily infections are surging, to ensure all local residents, including employees at industrial zones, receive their first vaccine shot in November.
The PM also asked ministries and localities to speed up public investment disbursement and make full use of bilateral and multilateral free trade agreements Vietnam has signed with partners.
He also asked for solutions to stimulate domestic consumption and rein in inflation in the remaining two months of the year and early next year.