Public Security Ministry sends thousands of policemen to support pandemic-hit areas
18:18 07/09/2021
The Government Office held a regular meeting on August 6. Minister Tran Van Son, Member of the Party Central Committee, Head of the Government Office and Spokesperson of the Government, chaired the event.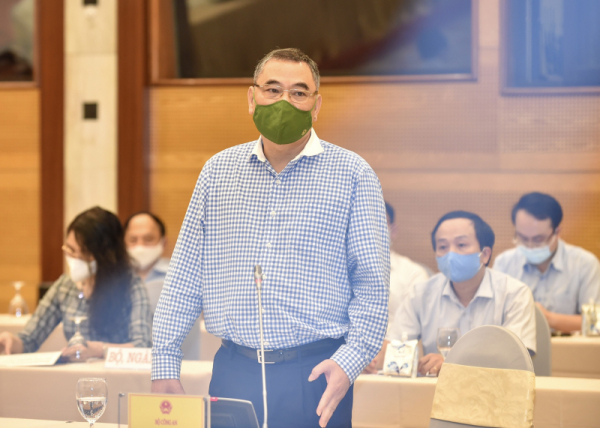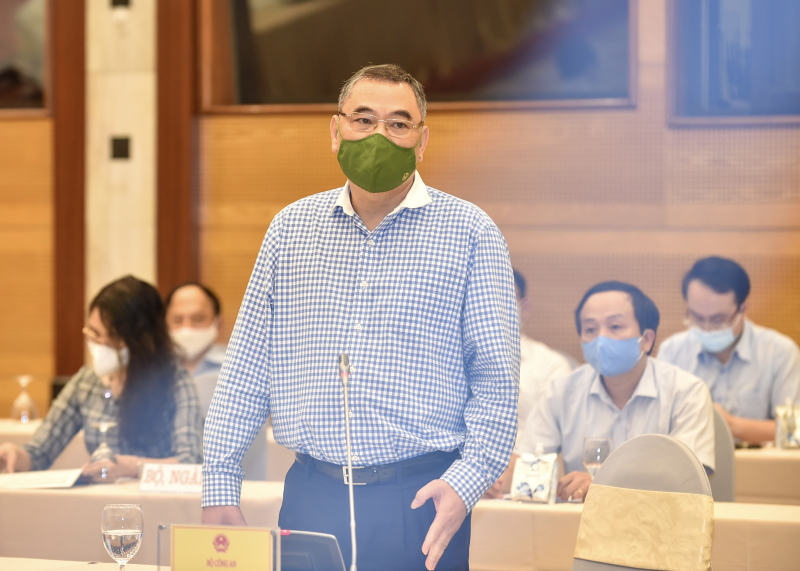 Speaking at the meeting, Lieutenant General To An Xo, Head of the Office of the Ministry of Public Security (MPS), Spokesperson of the MPS, said that responding to the call of the Party General Secretary and under the direction of the Party Secretariat and the Prime Minister, the MPS and the Ministry of Defense have deployed troops to pandemic-hit areas.
Since the 4th wave of the pandemic broke out, the MPS has mobilized maximum forces to join nationwide efforts in COVID-19 prevention and control.
Police units in southern region have deployed over 100,000 officers and soldiers to ensure public order and security as well as to fight the pandemic. Many of them have not rested a day in over the last 3 months.
The MPS also deployed over 5,000 officers and soldiers, and 2,500 students from various public security schools to support pandemic-hit localities. Some 600 public security doctors and medical workers have also volunteered to work on the frontline of the fight against the pandemic in Southern localities.
The MPS recently responded to the call of the authorities of southern provinces and sent 900 officers and soldiers to join COVID-19 prevention and control efforts in Binh Duong, Dong Nai and Long An.
Meanwhile, Major General Nguyen Van Duc, Director of the Department of Information and Education under the General Department of Politics of the Vietnam People's Army, said that the Defense Ministry has deployed 120,000 troops to support southern provinces to fight against COVID-19.
The ministry also enhanced patrol in border areas to prevent illegal border crossings, erected 190 concentrated quarantine facilities, 11 field hospitals with the capability of over 6,000 beds. It also sent 600 military medical teams to support local health facilities in Ho Chi Minh City. Thousands of doctors and nurses of the army as well as 600 tons of medicine and medical equipment have been sent to Ho Chi Minh city and other pandemic-hit areas.
Responding to a question about a scheme after Vietnam completed the national vaccination program, Vice Minister of Health Tran Van Thuan said the Ministry of Health will consult experts and relevant ministries and agencies before submitting a draft plan to the Government.
Regarding the difficulties of students nationwide while they have to learn online, Vice Minister of Education and Training Hoang Minh Son said the two main obstacles are electronic devices for online learning and internet connection.
Vietnam currently has some 20 million students at all levels, if 2 million of them connect to the system at the same time, the connection will be unstable, said Son.