Senior leaders pay tribute to President Ho Chi Minh on traditional Tet
Thứ Hai, 31/01/2022, 20:30
Party General Secretary Nguyen Phu Trong offered incense in tribute to President Ho Chi Minh at House 67 on January 30 on the occasion of the traditional Lunar New Year festival or Tet.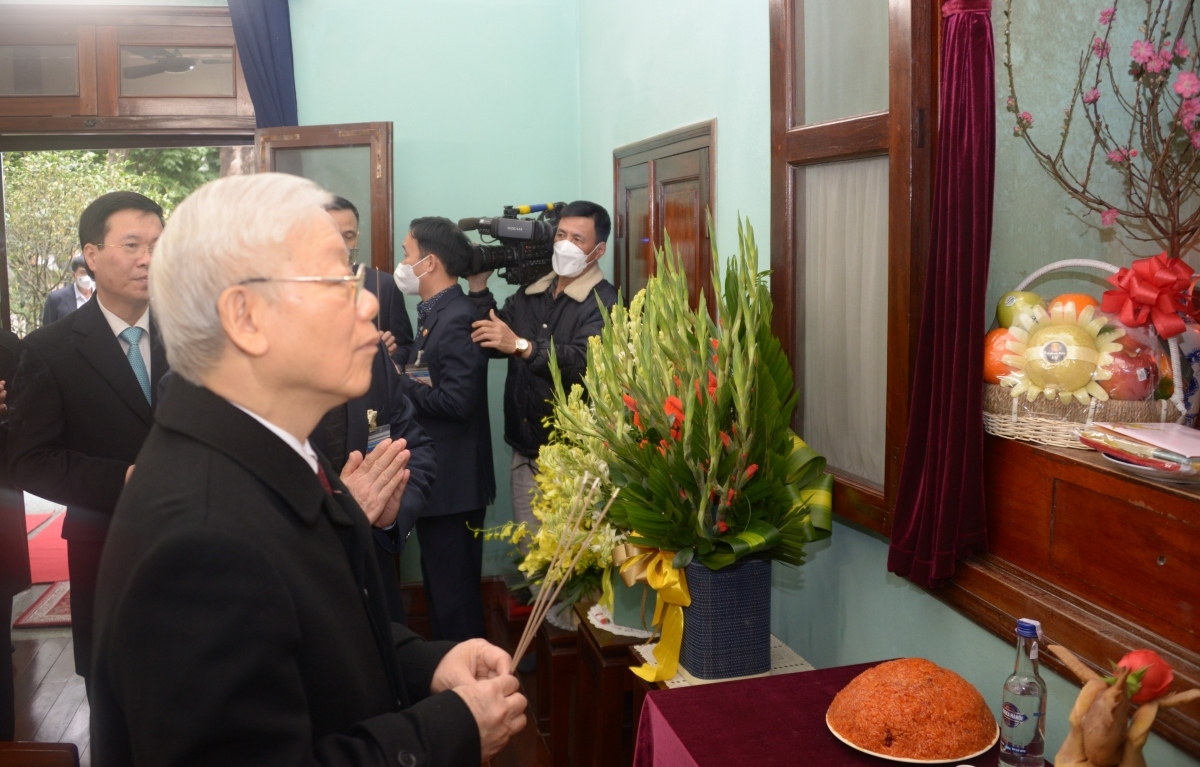 House 67, where President Ho Chi Minh breathed his last, still keeps many remembrances associated with his life and career.Talking to the relic site's staff, the Party leader called for better preservation of the archives, items and landscape in the site while stepping up collection and communications to serve domestic and foreign visitors learning about the life, career, thought and morality of the late President.He also extended his best wishes to staff members with a new year full of happiness and health, while asking them to do their utmost to fulfill all assigned tasks.
Located in the President Ho Chi Minh relic site, House No. 67 was named after the year 1967 when it was built, in which the late leader worked and passed away. It is also a meeting venue for the Politburo during the war. 
The same day, National Assembly Chairman Vuong Dinh Hue also offered incense in tribute to President Ho Chi Minh at Kim Lien special national relic site in Nam Dan district, Nghe An province, on the occasion of traditional Tet and 92th founding anniversary of the Communist Party of Vietnam (1930-2022).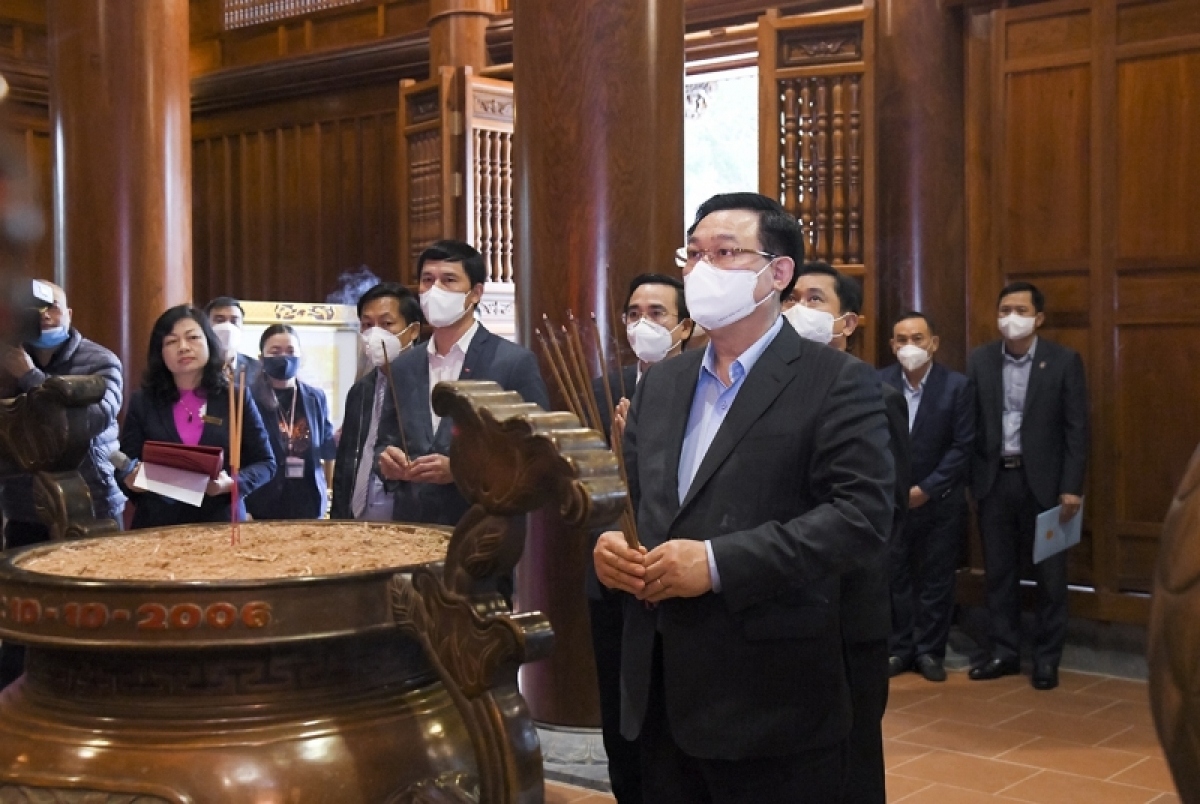 He was accompanied by provincial leaders and representatives of local agencies and departments.The delegates expressed their profound gratitude to the great leader of the Vietnamese Party and people, who sacrificed his whole life to the cause of national liberation and struggle for peace and happiness of Vietnamese and people around the world
They also reaffirmed their determination to study and follow the late President's thought, morality and lifestyle.