State President assigns tasks to newly accredited ambassadors abroad
18:23 15/10/2021
State President Nguyen Xuan Phuc on October 14 asked newly accredited Vietnamese ambassadors abroad to promote the country's ongoing vaccine diplomacy to get more resources for the COVID-19 fight and economic recovery.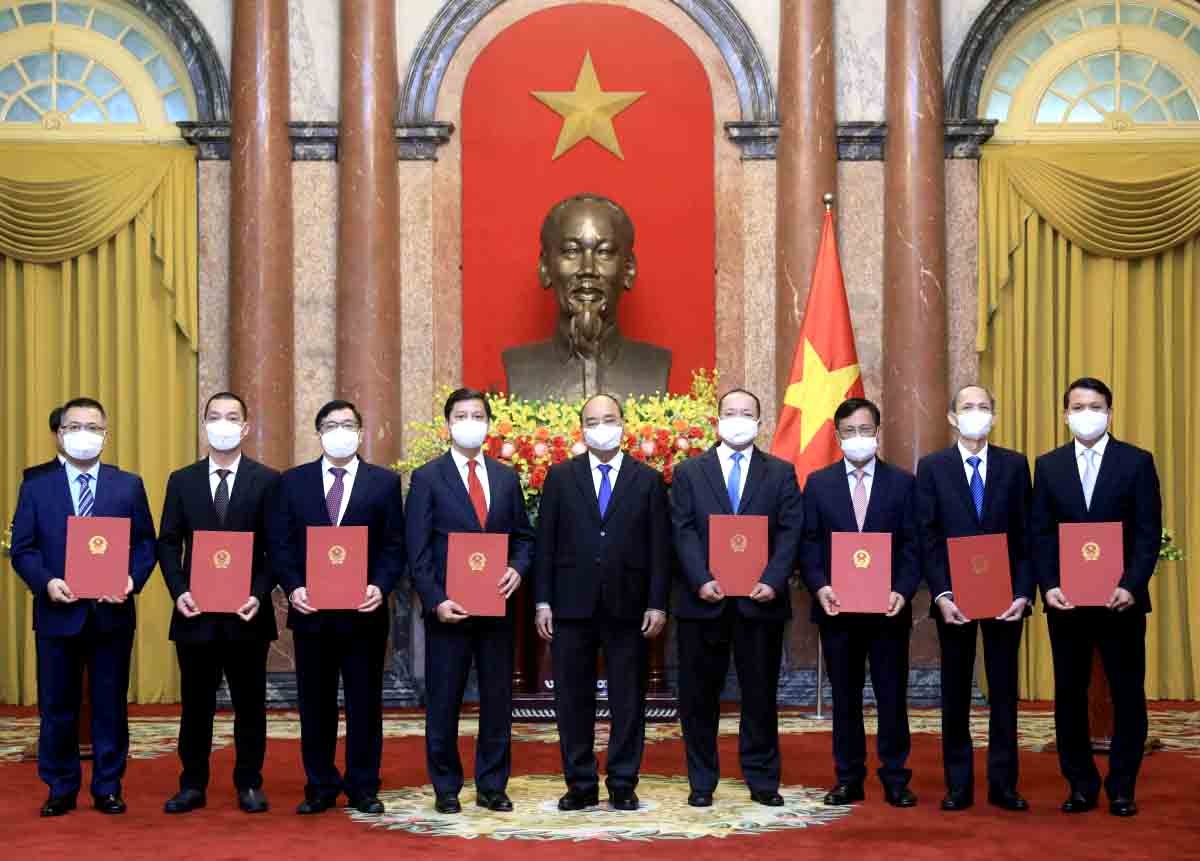 Receiving the ambassadors in Hanoi, Phuc suggested that they work hard to enhance all-round cooperation between Vietnam and its traditional friends and partners and make the most of their potential to develop relations bilaterally and multilaterally.
The ambassadors and heads of representative offices must bring into full play their pioneering role in foreign affairs to mobilize external resources for national development in all spheres, said Phuc.
He noted that Vietnam strives to become a high-income country by 2045, so its primary task is to develop the economy, improve its reputation in the international arena, and realize the aspiration for peace.
The President also reminded the diplomats that they attach importance to overseas Vietnamese affairs, including Vietnamese expatriates' protection, to attract their resources for national development and preserve and promote Vietnam's traditional culture abroad.