State President sends condolence over former Kenyan President's passing
Chủ Nhật, 24/04/2022, 15:32
President Nguyen Xuan Phuc on April 22 sent a message of condolences to Kenyan President Uhuru Kenyatta and the family of former President Mwai Kibaki over the passing of Kibaki.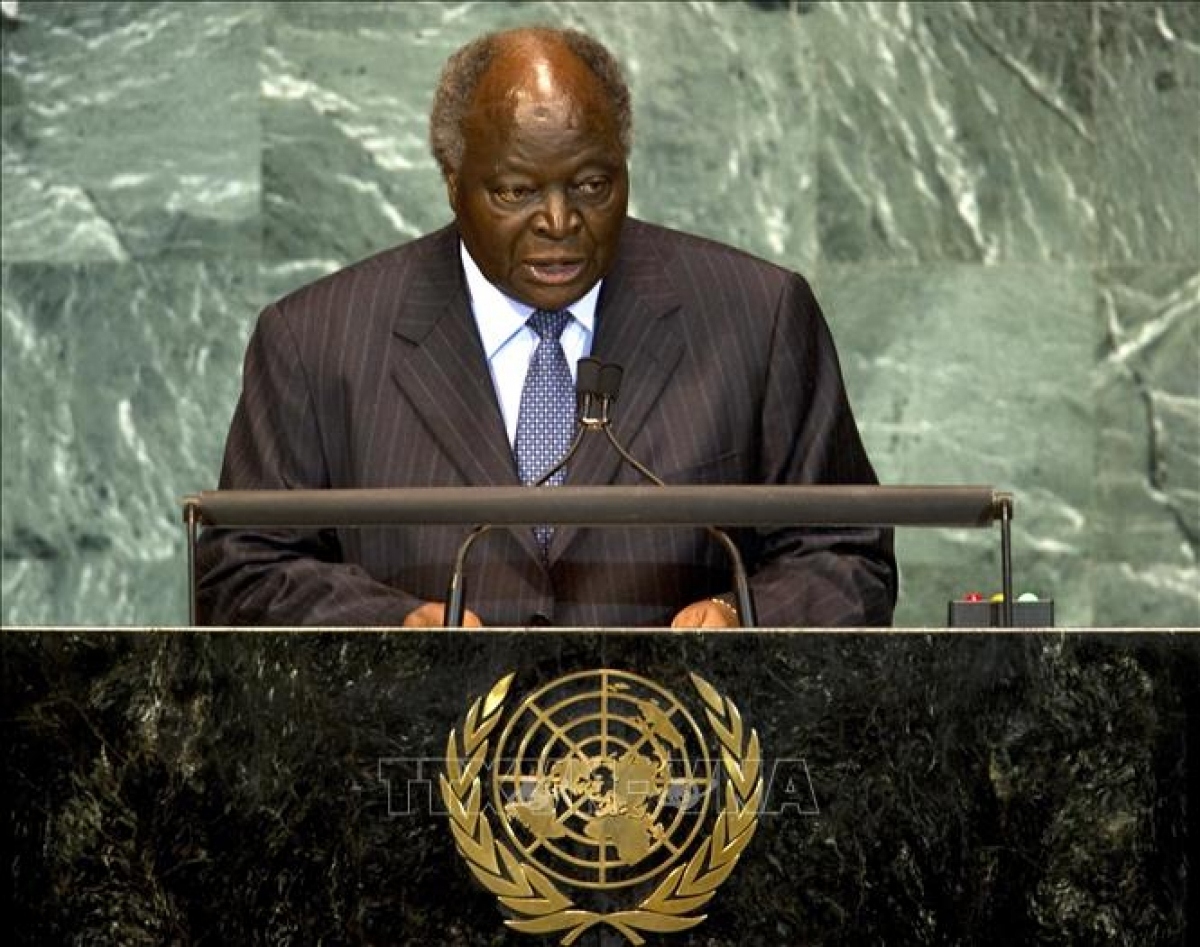 Former President Kibaki passed away at the age of 90.
Announcing Kibaki's death, President Uhuru Kenyatta described the former Head of the State as "a quintessential patriot, whose legacy of civic responsibility will continue to inspire generations of Kenyans long into the future."
He said that Kenya will observe a period of national mourning until Kibaki is buried.
Kibaki was the third President of Kenya, ruling from 2002-2013. He was a great contributor to helping revive Kenya's ailing economy.