State President welcomes Laos Supreme Court leader in Hanoi
Thứ Sáu, 13/05/2022, 21:18
State President Nguyen Xuan Phuc on May 13 received Viengthong Siphandone, president of the Lao People's Supreme Court, who is in Hanoi for a visit to Vietnam.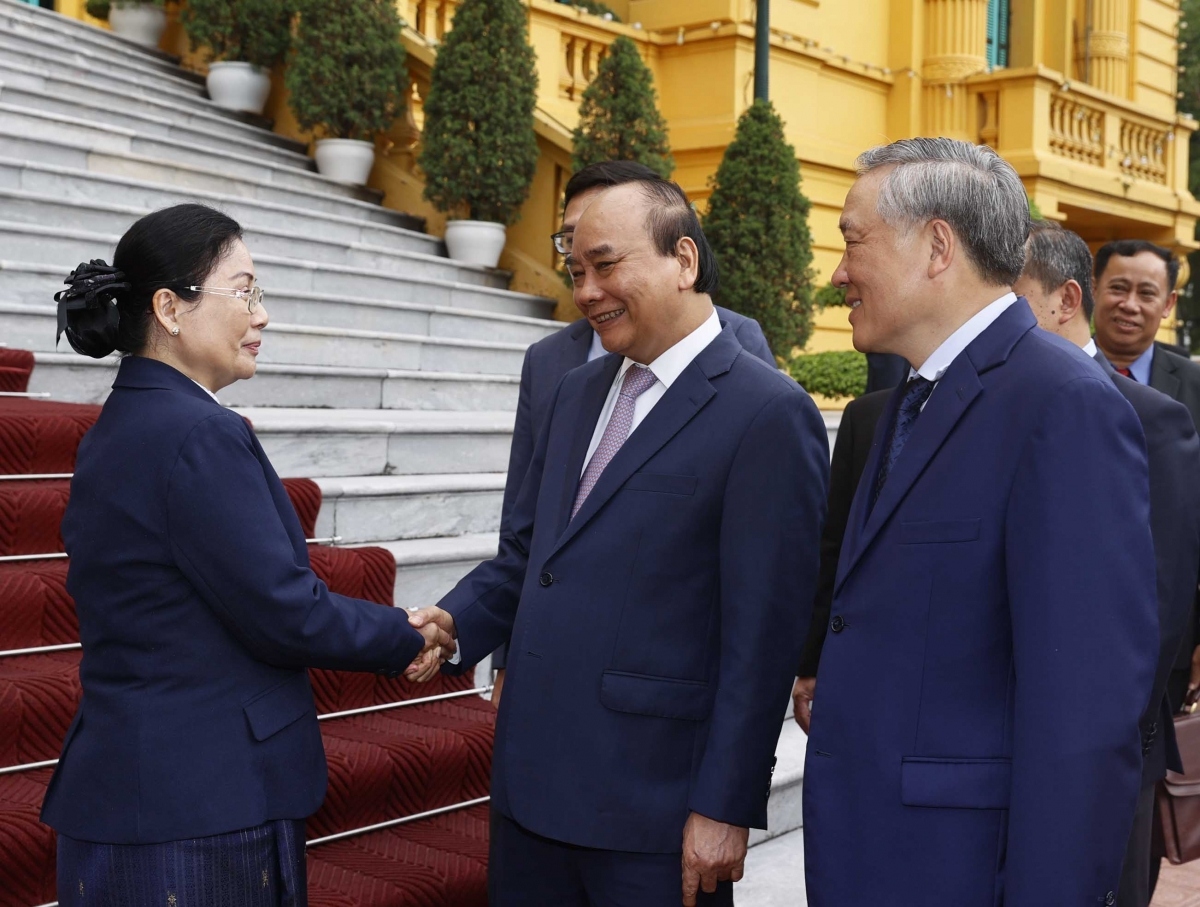 Phuc stated that the Party, State and people of Vietnam always attach great importance to developing the special friendship between Vietnam and Laos.
He spoke highly of the effective cooperation between the two countries' court systems over the years, and said both sides should further strengthen cooperation and share experiences to support judicial reform in their respective countries.
He noted the Supreme People's Court of Vietnam takes the lead in implementing the judicial reform strategy by regularly reforming court procedures towards openness and transparency, improving the capacity of judges, while promoting international cooperation and integration.
Vietnam is willing to cooperate and share theoretical and practical lessons with Laos in order to improve the operational quality of the courts of the two countries, he said.
For her part, Siphandone briefed his host on the recent results of cooperation between the two countries' Supreme People's Courts, saying in addition to sharing experiences in developing a number of law projects, the two sides have agreed to further increase cooperation in improving the qualification of judges.
She suggested that the two countries' courts continue to bring into full play the results of their cooperation to make practical contributions to the Vietnam – Laos relations, especially when both countries are celebrating 60 years of diplomatic ties and 45 years of their Friendship and Cooperation Treaty in 2022.