Two events of Army Games 2021 in Vietnam concluded
18:40 05/09/2021
The Military Medical Relay Race and Sniper Frontier, two events of the International Army Games 2021 that took place at National Military Training Centre No 4 in Hanoi, Vietnam were both closed on September 4.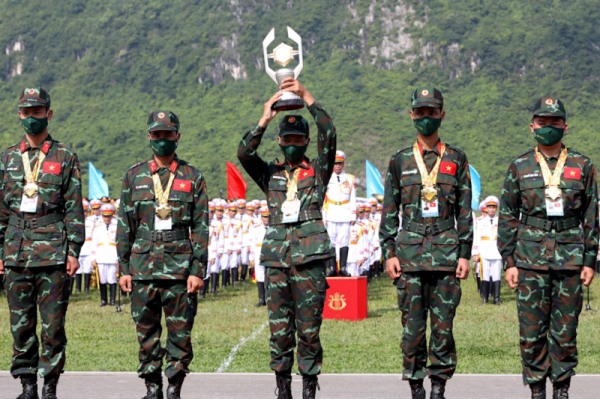 The closing ceremony saw the presence of General Phan Van Giang, Minister of Defense of Vietnam, Russian Deputy Minister of Defence Krivoruchko Aleksei Iurievich.
After 4 days of competition, Vietnam ranked first in the Sniper Frontier contest, while Uzbekistan and Russia took the second and third places respectively. Also Russia, Vietnam and Belarus took the 3 highest places in the Military Medical Relay Race.
In addition, the Organizing Committee presented medals to teams and individuals with excellent achievements in each event.
Speaking at the closing ceremony, Minister of Defense Phan Van Giang appreciated the initiatives of the Russian Defense Minister to organize the Army Games, reaffirming Vietnam supports and actively participates in Army Games.
At the same time, he also spoke highly of  the bilateral defense ties between the two countries in recent years.
The Vietnamese teams continued gaining good achievements in this year's games. It was also the chance for the military personnel of Vietnam to exchange their experience with peers from other countries' armies.
The Ministry of Defense of Vietnam wishes to host activities of the 2022 Army Games, and hopes to receive support from Russia.