Two senior officials to be reprimanded for wrongdoings over Viet A test kit scandal
20:22 06/06/2022
 The Political Bureau and the Secretariat of the Communist Party of Vietnam have requested that the Party Central Committee discipline two senior officials for their accountability linked to wrongdoings at the COVID-19 test kit case of Viet A company.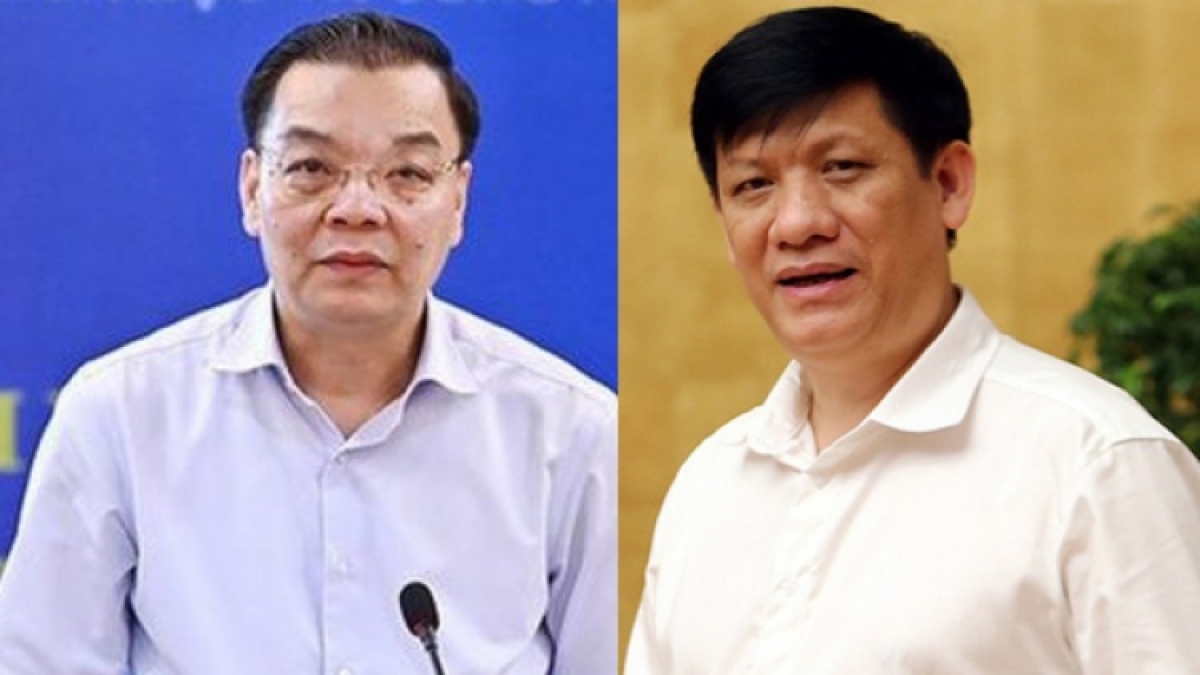 The two senior officials are Chu Ngoc Anh, chairman of the Hanoi People's Committee and Nguyen Thanh Long, Minister of Health.
The Political Bureau and the Secretariat made their request during a meeting in Hanoi on June 4 with Party General Secretary Nguyen Phu Trong in the chair.
The Party Central Committee is expected to soon take a disciplinary action against the two officials in response to their misconduct and rule violations.
Both Anh, who was former Minister of Science and Technology, and Long are members of the Party Central Committee. They are among those officials to be linked to the notorious test kit scandal at Viet A company.
Last December, the police arrested and initiated legal proceedings against Phan Quoc Viet, general director of Viet A Technologies, for raising the price of RT-PCR COVID-19 test kits and giving bribery to health officials to sell their test kits.
The initial investigation showed that Viet and key leaders of the company had admitted to colluding with leaders of hospitals and provincial Centre for Diseases Control (CDC) to supply COVID-19 test kits to hospitals and CDCs these units at prices set by the company, which were much higher than the production price. 
The Ministry of Public Security had also found signs of wrongdoings in the management, research and transfer of the scientific project on COVID-19 test kits at the Ministry of Science and Technology and in licensing the circulation of the test kits and the negotiation of COVID-19 test kit price with Viet A Company at the Ministry of Health.
The Political Bureau and the Secretariat maintained that the wrongdoings and violations committed by the Party leadership of the two ministries had caused serious consequences to the state budget, negatively impacted the COVID-19 fight, stirred up public anger, and adversely tarnished the reputation of Party organizations of the two ministries.
In its meeting in early April 2022 the Inspection Commission of the Party Central Committee made a similar proposal.