US expects higher level of partnership with Vietnam
15:15 14/06/2022
 The United States places great importance on its constantly-evolving comprehensive partnership with Vietnam and wishes to elevate this partnership to a higher level as soon as the conditions permit.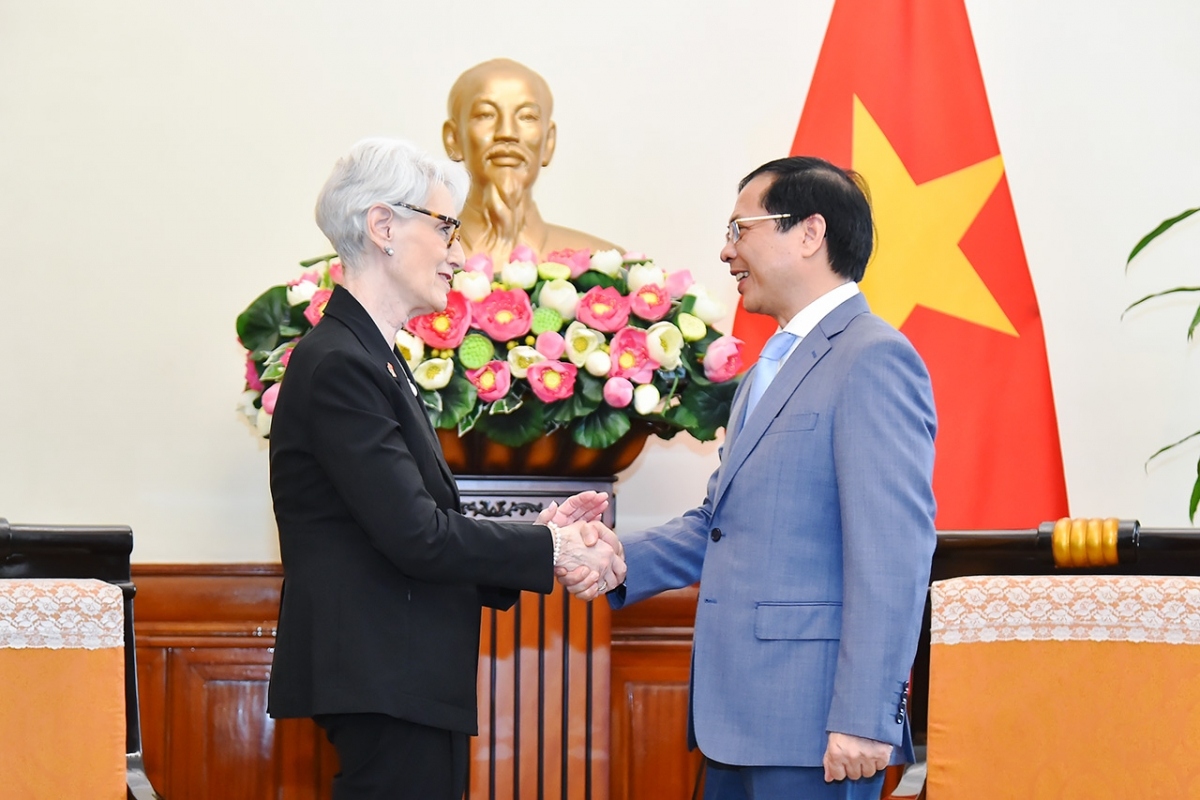 US Deputy Secretary of State Wendy Sherman was speaking at a reception hosted by Foreign Minister Bui Thanh Son in Hanoi on June 13.
Sherman said that Prime Minister Pham Minh Chinh's recent working visit to the US has yielded many substantive results, providing a fresh impetus to stronger bilateral co-operation, especially in economics, trade, and investment.
The senior US diplomat outlined that the US' Indo-Pacific strategy and the ASEAN Outlook on the Indo-Pacific have many things in common. She affirmed that the US will strive to co-operate extensively and responsibly with Asia-Pacific and Indian Ocean states, including ASEAN members, in order to fully tap into the potential of their relationship.
In response, Minister Son emphasised that Vietnam considers the US to be one of its most important partners and is willing to work closely as part of efforts to promote their comprehensive partnership on the basis of mutual respect for each other's independence, sovereignty, territorial integrity, and political institutions.
He congratulated the US on successfully organising the recent ASEAN - US Special Summit, an event which served to affirm the US' long-term commitment to enhancing co-operation and supporting ASEAN's central role, thereby contributing to peace, stability, co-operation, and development in the region.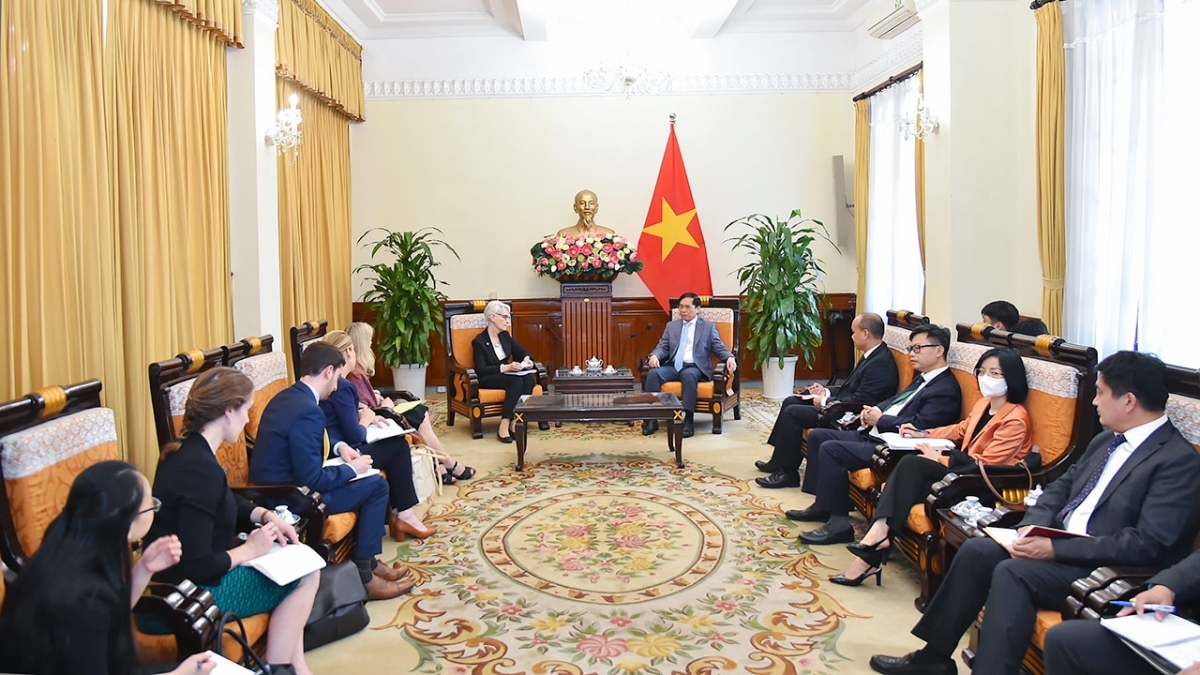 Both host and guest discussed specific measures aimed at ramping up the joint ties in fields such as the exchange of high-level delegations, pandemic prevention and control measures, socio-economic recovery, and post-pandemic trade-investment exchanges, along with co-operation in overcoming the consequences of previous conflicts and building new US representative offices in the country.
They also exchanged various views on international and regional issues of mutual concern, including connectivity initiatives in the Asia-Pacific and Indian Ocean regions, the East Sea issue, sustainable development, educational co-operation in the Mekong sub-region, as well as the ongoing Russia – Ukraine conflict.
At another meeting on the same day, Deputy Foreign Minister Ha Kim Ngoc asked his US counterpart Wendy Sherman to work closely to arrange US President Joe Biden's Vietnam trip this year.
Ngoc said President Joe Biden's trip will come hot on the heels of the May 2022 working visit to the US by Vietnamese Prime Minister Pham Minh Chinh on the occasion of the ASEAN-US Summit in Washington.
He hoped that the US would continue to exchange and share information with Vietnam on regional initiatives, and at the same time support Vietnam in overcoming the consequences of war and implementing energy transition programs.
Deputy Secretary Wendy Sherman announced the US' decision to grant an additional US$19 million to help clear unexploded ordnance in former battlefields. She also affirmed that the US and other countries are ready to provide resources, finance, technology and techniques for Vietnam to carry out its commitments at COP26.
Sherman visited Vietnam from June 10-13 at the invitation of Foreign minister Bui Thanh Son.