US supports central role of ASEAN in regional activities
Thứ Sáu, 13/05/2022, 20:12
US Congressmen voiced the US' strong support for ASEAN's central role in the region and its active, constructive, and responsible engagement in regional co-operation during a working lunch held with ASEAN leaders in Washington D.C. on May 12 (local time).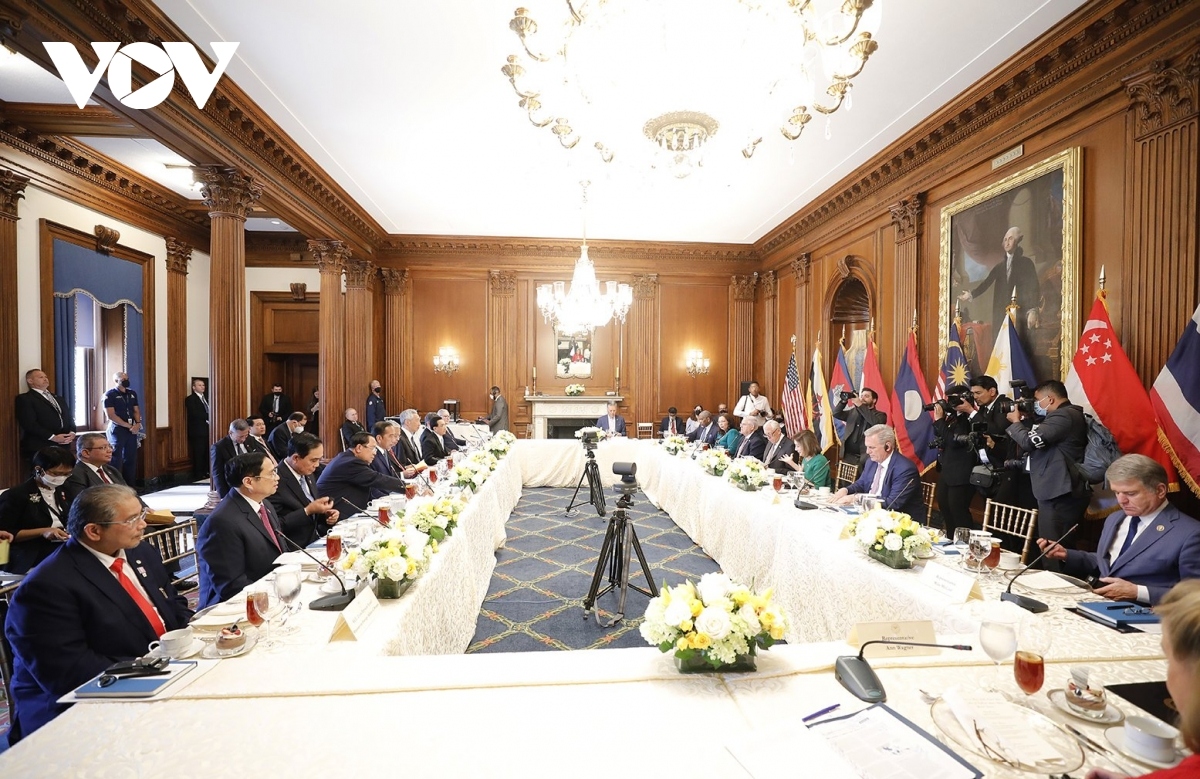 They emphasised the need to prioritise current efforts to respond to the COVID-19 pandemic and to promote post-pandemic recovery by putting forward a range of mutually-beneficial co-operation initiatives in several fields. These fields include economics, trade, investment, infrastructure development, education & training, human resource development, digital transformation, energy, and climate change response towards creating long-term and sustainable development.
US lawmakers also suggested that both the US and ASEAN work closely together to promote dialogue and co-operation, and effectively respond to and solve regional challenges. They welcomed efforts to formulate a Code of Conduct (COC) in the South China Sea, known as the East Sea in Vietnam, as a means of helping to maintain and ensure a peaceful, secure, and stable environment throughout the region.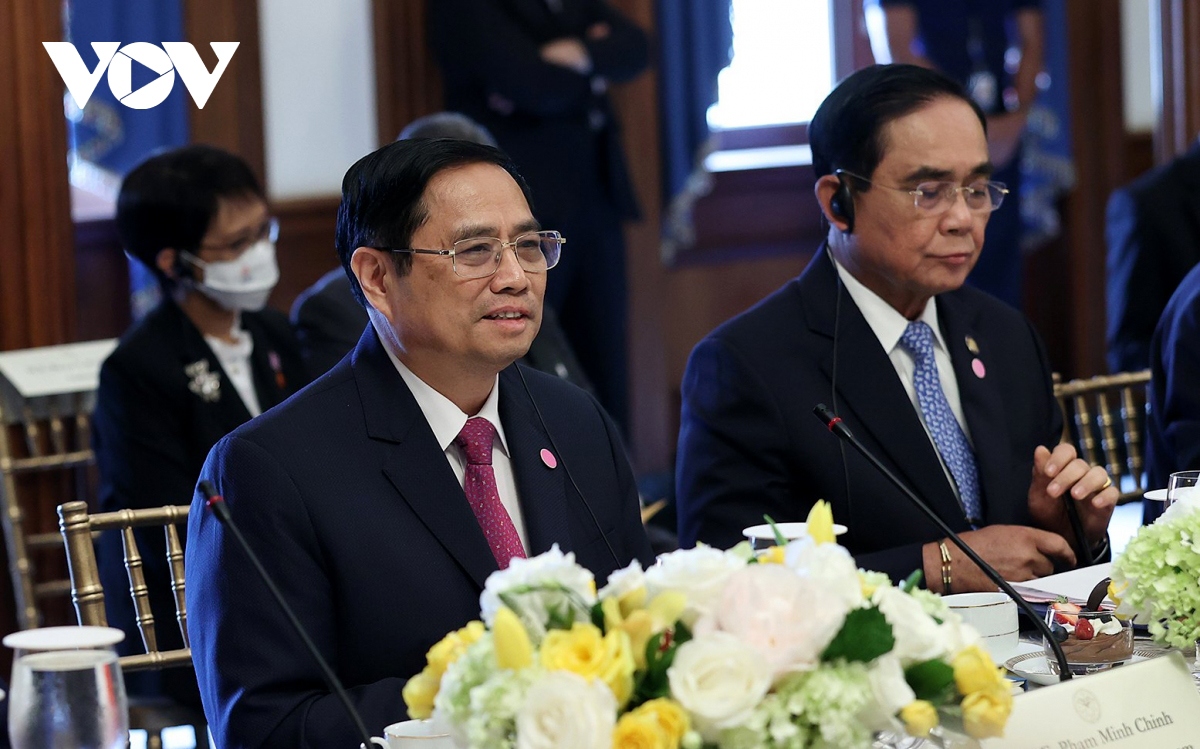 Addressing the function, Vietnamese Prime Minister Pham Minh Chinh highly appreciated the support shown by the US Congress, making practical contributions to the dynamic and strong development of the ASEAN – US relations over the past 45 years.
The bloc welcomes the US' commitment to supporting ASEAN's central role, said PM Chinh, adding they are ready to work alongside the US to overcome the COVID-19 pandemic and to restore the supply chain, while welcoming US businesses with numerous attractive business and investment opportunities.
He went on to express hope that major global powers, including the US, would co-operate with ASEAN to ensure peace, stability, security, safety, and freedom of navigation and overflight in the East Sea.
The Vietnamese PM also suggested that the ASEAN Inter-Parliamentary Assembly (AIPA) and the US Congress move to rapidly establish and carry out regular contacts in order to strengthen trust and maintain sincere dialogue on all issues of co-operation.
Moving forward, it can be considered necessary to establish a co-operative relationship on the basis of equality and mutual benefit among legislative bodies, which would constitute a premise for comprehensive long-term co-operation between these legislative bodies in order to effectively respond to common challenges, he said.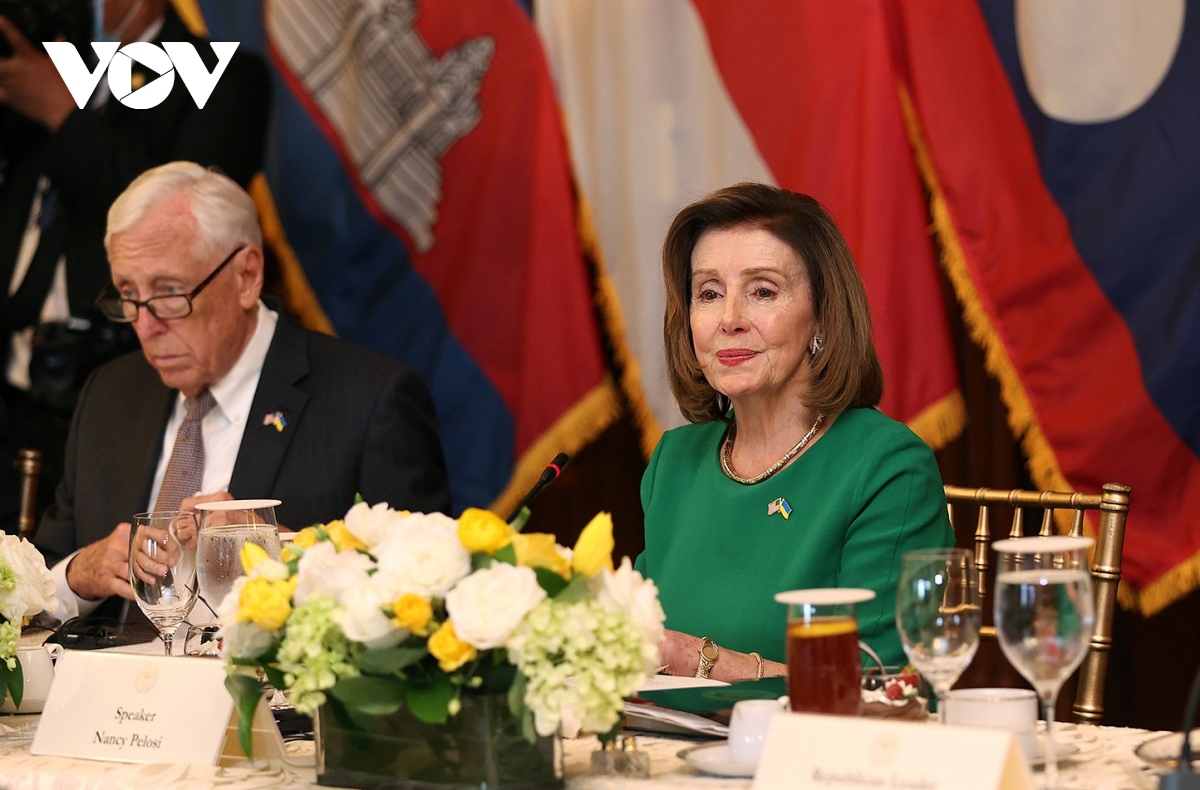 Simultaneously, PM Chinh also suggested that the US work closely alongside ASEAN to narrow the development gap in the region, especially in bringing remote areas such as the Mekong delta on a par with the common regional development.
The working lunch was held on the sidelines of the ongoing ASEAN-US special summit that is taking place in Washington D.C. to mark 45 years of bilateral relations. The function was attended by Nancy Pelosi, speaker of the US House of Representatives, as well as many other leading congressmen.