Vietnam attaches importance to promoting relations with WEF
Thứ Hai, 23/05/2022, 23:18
As Deputy PM Le Minh Khai is attending the 52nd World Economic Forum (WEF) annual meeting in Davos, Switzerland, Ambassador Le Thi Tuyet Mai, Permanent Representative of Vietnam to the United Nations, the World Trade Organization (WTO) and other international organizations in Geneva, responded to questions on the important events.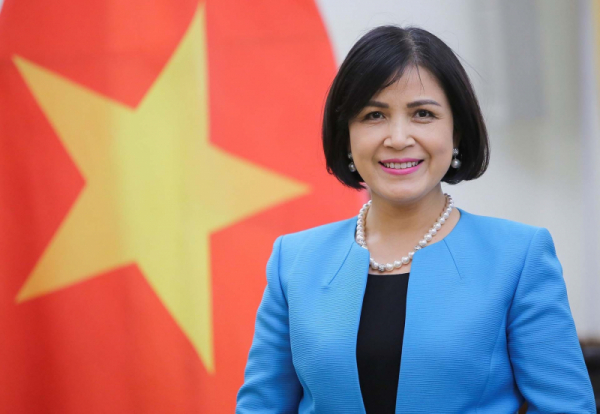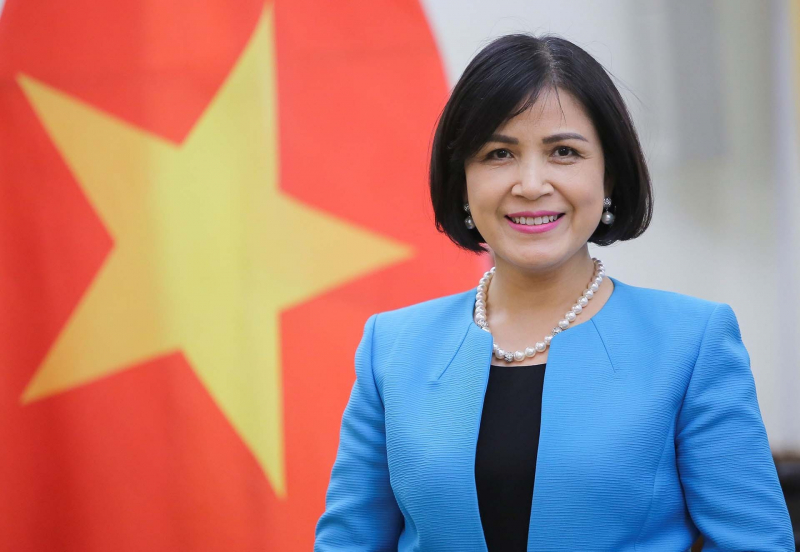 Q: What are the major issues to be discussed at this year's WEF?
Ambassador Le Thi Tuyet Mai: The World Economic Forum (WEF), based in Geneva, Switzerland, is a world's leading economic forum. This year's WEF takes place in Davos, Switzerland, from May 22 to 26, after being postponed for more than two years due to the COVID-19 pandemic. 2022 Davos WEF takes place while the world faces numerous challenges. This year's edition attracts the participation of nearly 2,500 leaders of countries, international organizations, businesses, and non-governmental organizations (NGOs) worldwide. The event aims to promote public-private cooperation, find solutions to the world's most pressing challenges, such as the global pandemic, armed conflict in Ukraine as well as geo-economic shocks and climate change. The central theme as well as the solutions to be discussed and proposed at the meeting reflect the common concerns and aspirations of mankind towards prosperity, stability and development after two years of the COVID-19 pandemic that has affected the whole world, as well as in the context of increasing geopolitical tensions today.
Q: How do you evaluate the importance of Deputy PM Le Minh Khai's participation in the 2022 WEF?
Ambassador Le Thi Tuyet Mai: Since Vietnam and the WEF set up their relationship in 1989, leaders of both sides have paid great attention to strengthening bilateral ties in many fields. Vietnamese delegations regularly attend WEF's annual Davos and regional-level meetings. Deputy PM Le Minh Khai's and the high-ranking Vietnamese delegation's participation in this year's WEF edition shows that Vietnam values and desires to promote cooperation with the WEF as well as Vietnam's commitment to join the international community in addressing global issues such as economic recovery from the COVID-19 pandemic, climate change response, as well as emerging non-traditional security challenges namely food crisis or cyber security.
For Vietnam, the event will be a chance for the country to introduce its socio-economic development strategy in the new period, policies on reopening tourism, promoting trade, investment and inclusive economic recovery in the transformation process to a green growth model, digitization and sustainability. It also displays Vietnam's strong commitments to strengthening multilateral cooperation and realizing sustainable development goals.
The Deputy PM is expected to attend and share Vietnam's visions at the key sessions of "Diversion of a global food crisis", "Developing a digital ASEAN for all people's interest". He will join the senior leaders' dialogue themed "Building a Resilient Economy for Sustainable Growth". These key agendas of the 2022 WEF draw much attention from countries as well as the international business community, and are among the priorities in the development strategy of Vietnam.
WEF Founder and Executive Chairman Professor Klaus Schwab also appreciated Vietnam's development orientation, commitment and determination to digital and green transformation. According to him, this move has helped Vietnam become an active partner of the international community in a common effort to shape the world's future, as well as made the country a highly appreciated destination by global businesses, especially members of WEF. Professor Schwab also expressed that, with its active role and high prestige, Vietnam's participation in the 2022 WEF would contribute to shaping ideas, strategic thinking and policy in the current turning point.
Q: Could you please evaluate the role of WEF in Vietnam and the relationship between Vietnam and WEF?
Ambassador: Leaders of the State and Government of Vietnam always highly appreciate the importance of WEF to Vietnam's socio-economic development over the past time. In addition to policy consultations and dialogues between the two sides in order to share information on new development trends in the world, WEF is currently promoting cooperation with Vietnamese ministries and sectors in the areas of expertise, technology, digital economy, agriculture, food, skills training, and plastic waste reduction.
Thanks to the current sound cooperation outcomes, the two sides attach great importance to and wish to further promote their cooperation, as reaffirmed in the call between Prime Minister Pham Minh Chinh and Professor Klaus Schwab last April. During the call, Professor Schwab emphasized that WEF and he himself had a lot of affection and deep interest in Vietnam, committed to continue accompanying and cooperating with Vietnam to realize the country's socio-economic development goals, and proposed that the two sides sign a Partnership Agreement to create a substantive and effective cooperation framework in the coming time.