Vietnam, Chile strengthen cooperation in climate change response, COVID-19 fight
18:22 28/10/2021
Prime Minister Pham Minh Chinh on October 27 evening phoned Chilean President Sebastian Piñera to discuss about the Vietnam - Chile relations, as well as bilateral cooperation in climate change response and the COVID-19 fight.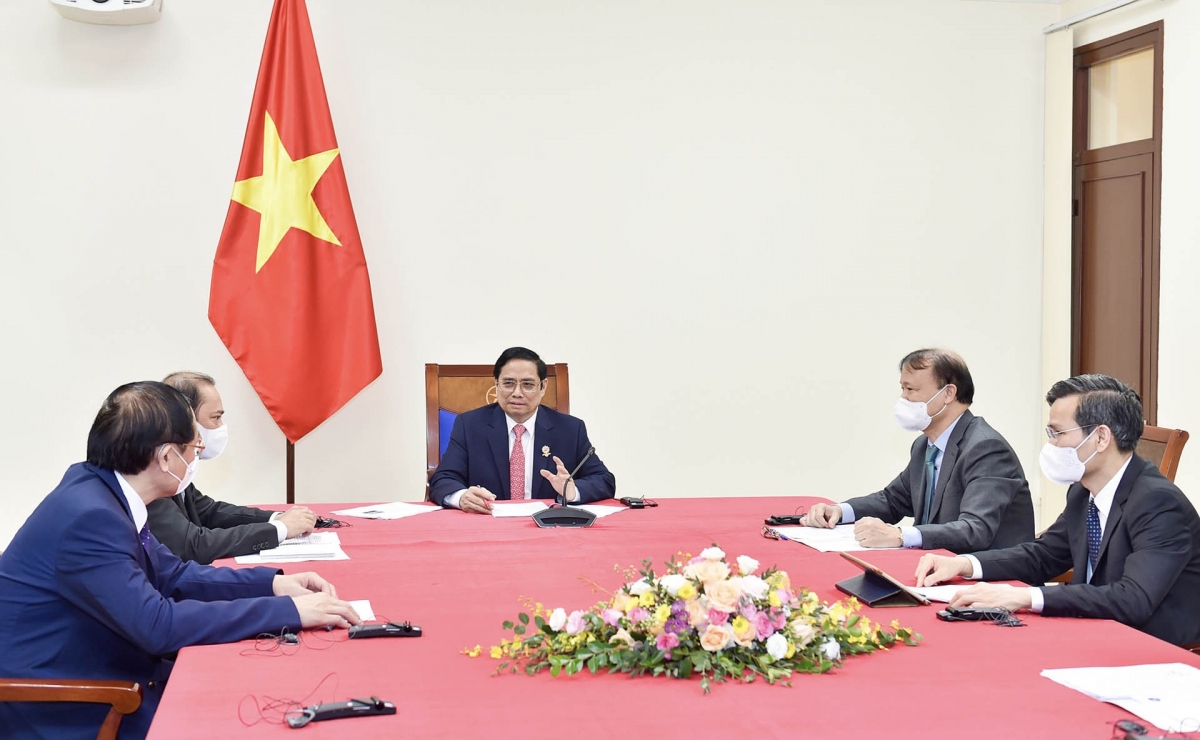 Chinh highly appreciated Chile's role and contribution as the Chairman of the 25th UN Climate Change Conference (COP 25), and affirmed Vietnam's determination to respond to climate change, reduce greenhouse gas emissions, and transition to a green, circular economy, toward joint efforts to preserve and protect the environment.
He suggested that Chile call on the international community to create conditions for developing countries to access finance and technology to enhance their climate change adaptation capacity.
For his part, President Sebastian Piñera thanked Vietnam for its commitments and contributions it has made within the framework of the "Nationally Determined Contributions" (NDC), and said Chile values and wishes to strengthen cooperation with Vietnam in this important field for a safer world.
Chile wishes to cooperate with Vietnam in the energy sector, and participate in free trade agreements to which Vietnam and ASEAN are members, he said.
The two leaders shared the view that bilateral relations have developed positively, noting despite the impact of the COVID-19 pandemic the two-way trade turnover in the first nine months of 2021 increased 59% year on year to US$1.47 billion.
They discussed a number of measures to strengthen the Vietnam – Chile Comprehensive Partnership, including the exchange of experience and cooperation in COVID-19 response, and the resumption of high-level delegation exchanges.
The two sides agreed to effectively and regularly implement cooperation mechanisms and coordinate closely to promote multilateral and inter-regional trade cooperation frameworks, such as the Comprehensive and Progressive Agreement for Trans-Pacific (CPTPP) in the post-pandemic period.
They also agreed to continue working closely to carry out activities to celebrate 50 years of the establishment of diplomatic relations between Vietnam and Chile in 2021.
The two sides consented that they will maintain close coordination and mutual support at international organizations and multilateral forums, while strengthening relations between ASEAN and the Pacific Alliance, contributing to peace and stability, cooperation and development in the two regions.