Vietnam expects US's continued support for COVID-19 fight
13:01 05/09/2021
Prime Minister Pham Minh Chinh has expressed hope that the US will continue to support Vietnam in COVID-19 prevention and control, especially in the vaccine strategy amid the global shortage of COVID-19 vaccines.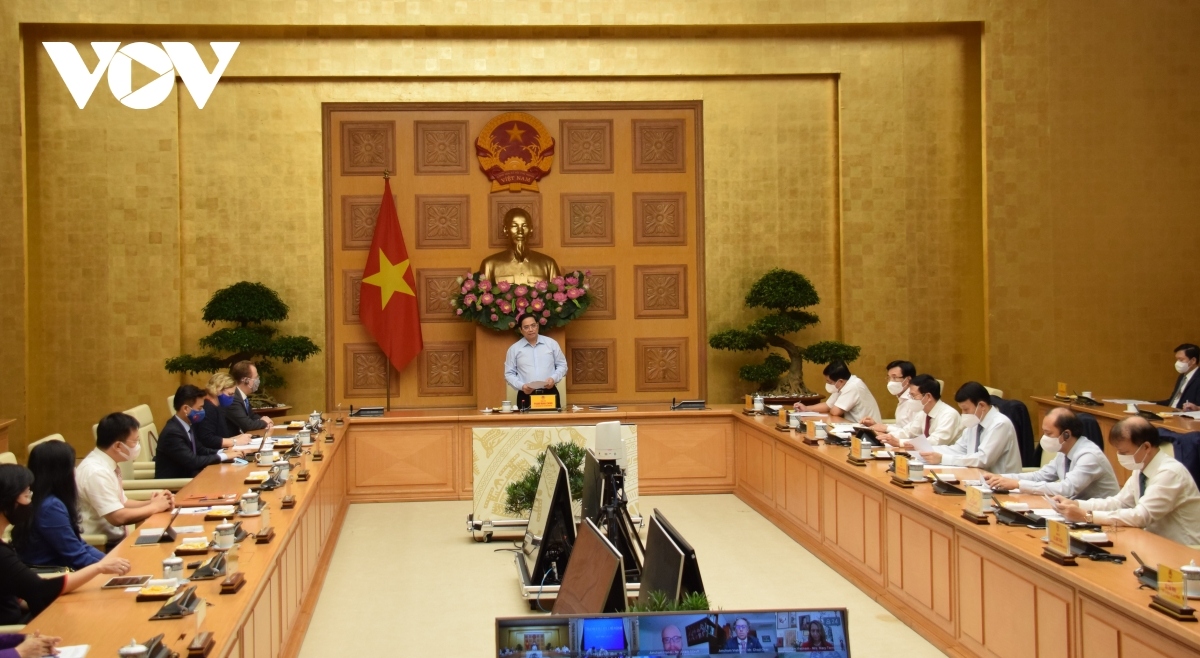 Prime Minister Pham Minh Chinh hosted a reception on September 4 in Hanoi for Christopher Klein, Chargé d'Affaires of the US Embassy in Hanoi and a number of  US business representatives and investors running global supply chains in Vietnam.
The Vietnamese Government chief reaffirmed Vietnam's desire to continue developing the Vietnam-US comprehensive partnership and expressed sincere thanks to the US Government and people for donating COVID-19 vaccines and medical equipment for Vietnam to respond to the coronavirus pandemic.
During the meeting, several US business representatives briefed the PM on their operations in Vietnam, and touched upon a host of difficulties, obstacles and suggestions related to maintaining supply chains, transporting goods, organizing production activities, and granting work permits.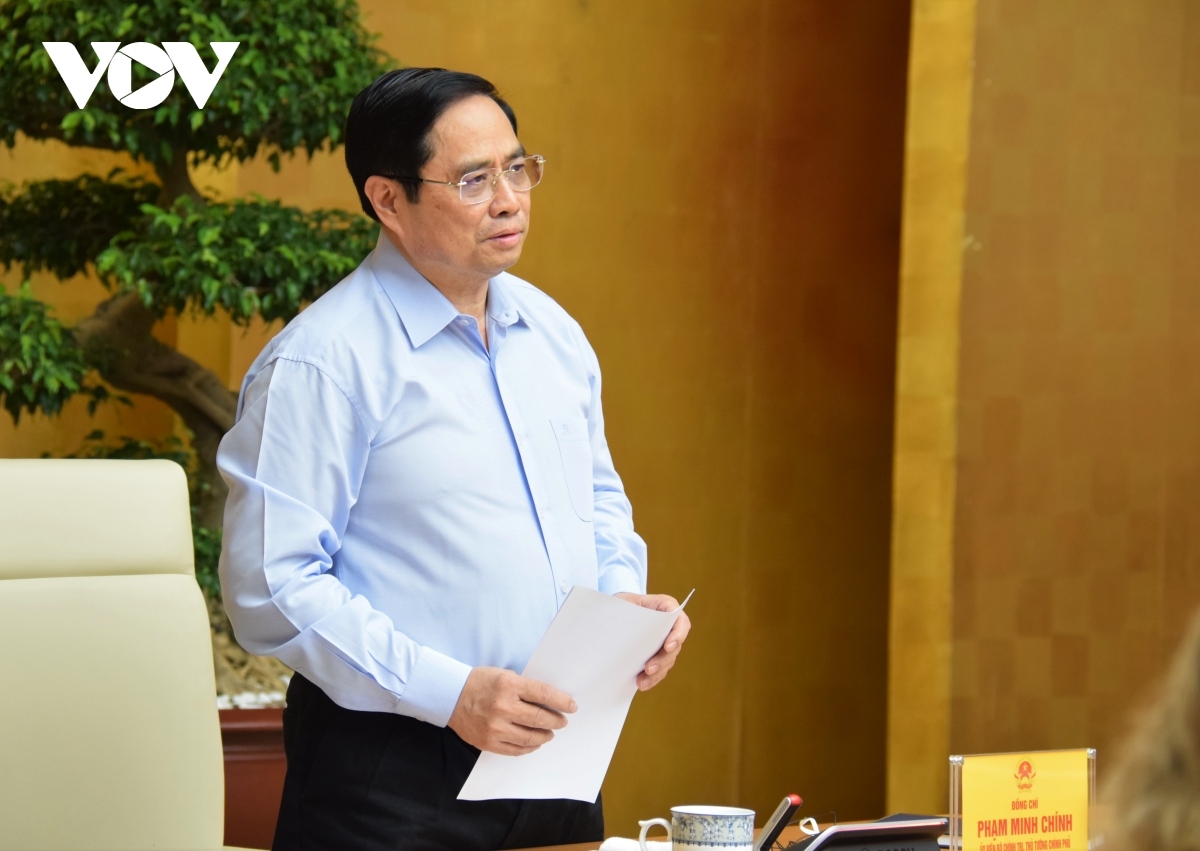 This is in addition to facilitating domestic travel for experts, approaching vaccine sources, and dealing with administrative procedures, taxes and fees.
The Vietnamese Government will continue to redouble efforts to resolve the proposals made by US businesses and stays ready to respond to if conditions allow, Chinh said, emphasizing that what has been done must be done better.
PM Chinh also asked the Chargé d'Affaires and US businesses to boost closer coordination with Vietnamese ministries, sectors and localities so as to effectively implement pandemic containment measures, maintain production activities, ensure social welfare for workers and facilitate Vietnamese businesses' investment in the US.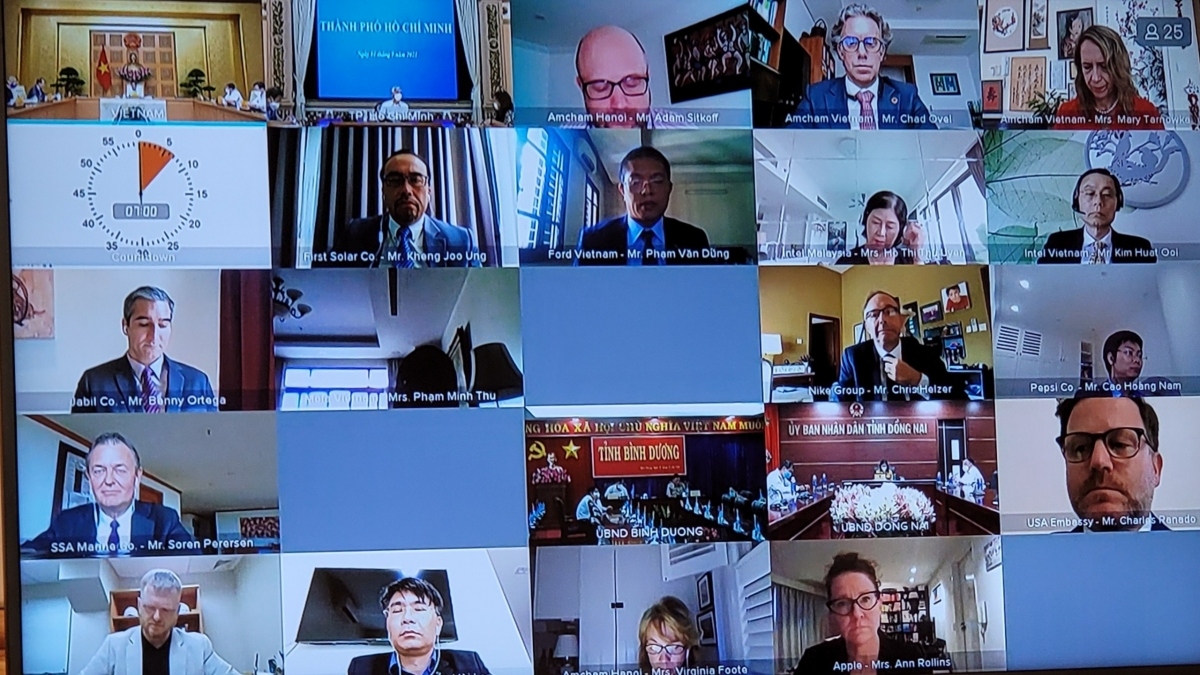 Christopher Klein and US businesses showed their desire to continue to further step up investment and business activities in Vietnam, and believed that with the joint efforts of the Governments, businesses and people of both nations, Vietnam and the US will overcome difficulties caused by the pandemic soon.
They also expressed their confidence that the comprehensive partnership between the two countries will grow and flourish in a more substantive and effective manner across a variety of fields, in which economic and trade ties will remain an important pillar.