Vietnam proposes China speed up market opening for farm products
Chủ Nhật, 12/03/2023, 21:26
Vietnam expects China will accelerate the opening of its market for farm produce and resume seafood imports, making it easier for Vietnamese products to reach out to Chinese consumers.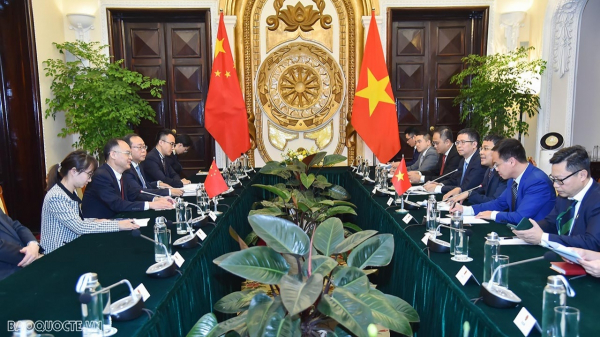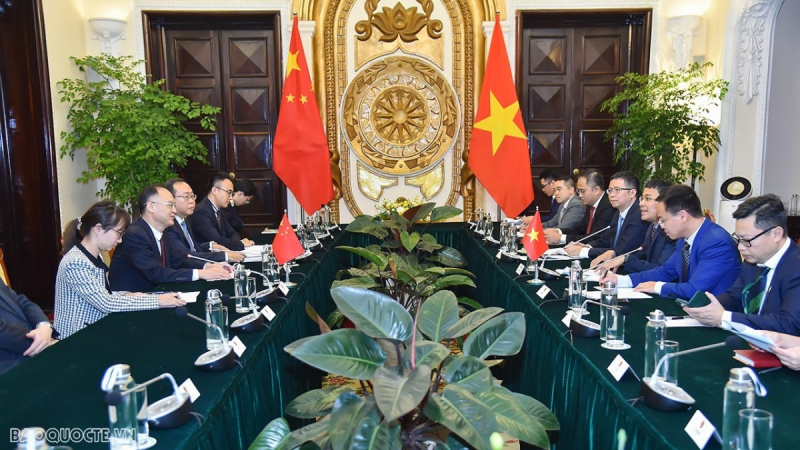 Deputy Minister of Foreign Affairs Nguyen Minh Vu made the proposal during his talks with Chinese Assistant Minister of Foreign Affairs Nong Rong in Hanoi on March 10.
Vu also proposed China create conditions for Vietnam to establish more trade promotion offices in the country and increase the quotas for Vietnamese goods in transit by Chinese railway to a third country.
He also put forward measures to promote bilateral cooperation in the fields of investment, finance, transport infrastructure connection, education, and culture – sport.
He welcomed China's recent decision to add Vietnam to the list of countries for pilot group tours from March 15 and suggested the two sides soon resume flight routes, and well deploy group tours, to bring tourism cooperation back to normal soon.
Nong, for his part, affirmed that China acknowledges Vietnam's cooperation proposals and will continue to expand the import of goods, including promoting the licensing of more Vietnamese agricultural products.
China will encourage its businesses to expand investment, and work closely with relevant Vietnamese agencies to remove obstacles in several cooperation projects, he said.

The Chinese official proposed both sides accelerate the disbursement of Chinese aid funds to Vietnam in the fields of health care, education and improving people's livelihoods, and continue coordination in multilateral mechanisms.
The two sides agreed to continue fully implementing the high-level perceptions and thoroughly prepare for the 15th meeting of the Steering Committee for Vietnam-China Bilateral Cooperation and step up bilateral cooperation in different areas.
They agreed to increase cooperation between the two foreign ministries, by maintaining regular meetings and exchanges between their leaders, as well as between their agencies to share experience in economic diplomacy.
With regard to border and territorial issues, the two sides agreed to continue coordination in managing and protecting the shared border in accordance with the three legal documents on the land border and related agreements. The two countries will accelerate the upgrading and opening of several pairs of border gates, seriously implement high-level common perceptions; well control disagreements, and maintain peace and stability at sea.
Vu affirmed that Vietnam consistently pursues the mechanism of negotiations and exchanges between the two countries regarding maritime issues, and satisfactory settlement of disagreements and disputes in the East Sea through peaceful measures in line with international law, including the 1982 United Nations Convention on the Law of the Sea (UNCLOS).

He suggested the two sides maintain a regular mechanism of negotiation and exchange to address arising issues, providing humanitarian treatment for fishing vessels and fishermen at sea.
The same day, Minister of Foreign Affairs Bui Thanh Son met with the Chinese official.