Vietnam responds to China sending transport aircraft to Truong Sa
Thứ Sáu, 24/09/2021, 12:31
PSNews - The Ministry of Foreign Affairs held a regular virtual press briefing on September 23. Spokeswoman Le Thi Thu Hang chaired the meeting and made the statement to respond to China sending transport aircraft to Truong Sa.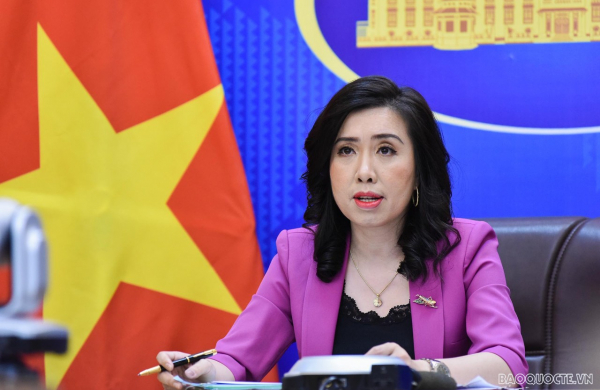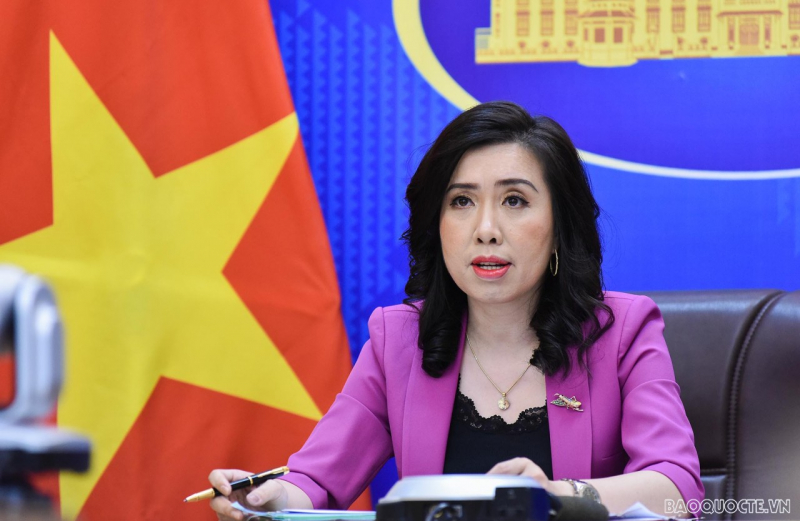 At the press briefing, Hang responded to reporters' question about China's sending Y-20 transport aircraft to Vanh Khan (Mischief Reef), Xubi (Subi Reef) and Chu Thap (Fiery Cross Reef) of Vietnam's Truong Sa archipelago. 
She stated that: "Vietnamese competent agencies always closely follow all developments in the East Sea. As constantly reiterated, Vietnam has sufficient historical evidence and legal grounds to prove its sovereignty over the Hoang Sa and Truong Sa (Spratly) archipelagoes in accordance with international law".
Moreover, she emphasized that China's move has violated Vietnam's sovereignty over Truong Sa, international law, and runs counter to the agreement on basic principles guiding the settlement of maritime issues between Vietnam and China. This has increased militarization, which goes against the Declaration on the Conduct of Parties in the East Sea (DOC), as well as the efforts of countries in negotiating the current Code of Conduct in the East Sea (COC).
Vietnam asks China to respect international law and the common perceptions of both nations' leaders on maritime issues, thereby making practical, active and responsible contributions to the development of the friendship and comprehensive cooperation between Vietnam and China, as well as the maintenance of a peaceful, stable and cooperative environment in the East Sea, the spokesperson added.
Regarding a letter dated from China's Qing dynasty unveiled by scholar Bill Hayton which noted that Hoang Sa is sea and has no relevance to China's sovereignty, the spokesperson reiterated that Vietnam has full historical evidence and legal foundations to affirm the country's sovereignty over Hoang Sa and Truong Sa, which are in line with international law, and the aforementioned document serves as another proof.