Vietnam supports humanitarian relief efforts for Ukraine
Thứ Sáu, 25/03/2022, 07:22
Vietnam supports and stays ready to engage in humanitarian efforts for Ukraine, said a Vietnamese diplomat to the United Nations.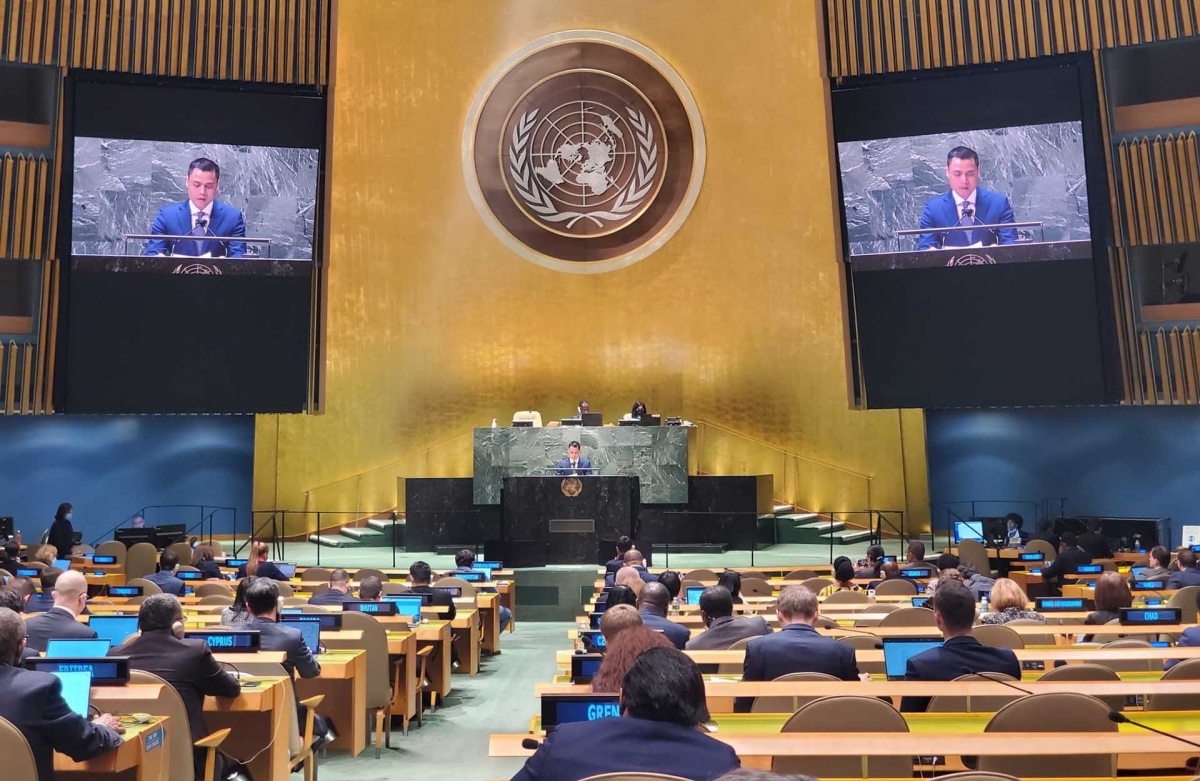 Addressing a UN Security Council emergency meeting on March 23, Ambassador Dang Hoang Giang, Head of the Permanent Mission of Vietnam to the United Nations, reaffirmed the country's consistent stance on settling international disputes by peaceful means with respect to international law and the UN chapter.
The settlement of disputes should be based on the principle of respecting the independence, sovereignty and territorial integrity of countries, non-interference in internal affairs, and non-use of force in international relations, said Giang.
The Vietnamese diplomat shared the international community's deep concern about the humanitarian situation due to the armed conflict in Ukraine, and emphasized that top priority should be given to stopping the conflict, protecting civilians and essential civilian infrastructure, carrying out humanitarian operations, and evacuating citizens.
He voiced Vietnam's support for the humanitarian efforts by the Secretary-General, UN agencies, regional countries and international partners, saying Vietnam is willing to contribute to humanitarian relief activities within its capabilities.
The emergency meeting is expected to last until March 24.