Vietnam, US sanguine of fruitful defence cooperation
Thứ Tư, 23/11/2022, 23:50
Vietnamese and US Defence Ministers have assessed that the joint comprehensive partnership is continuing to develop both well and effectively across multiple fields, including defence co-operation.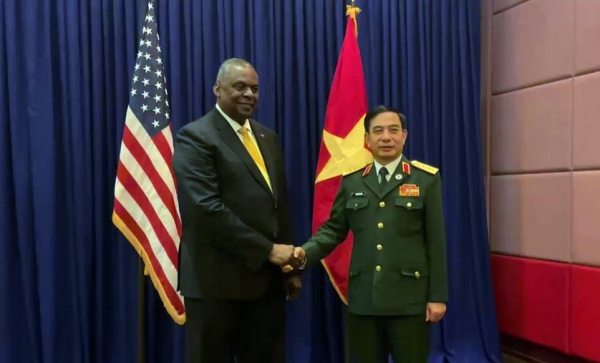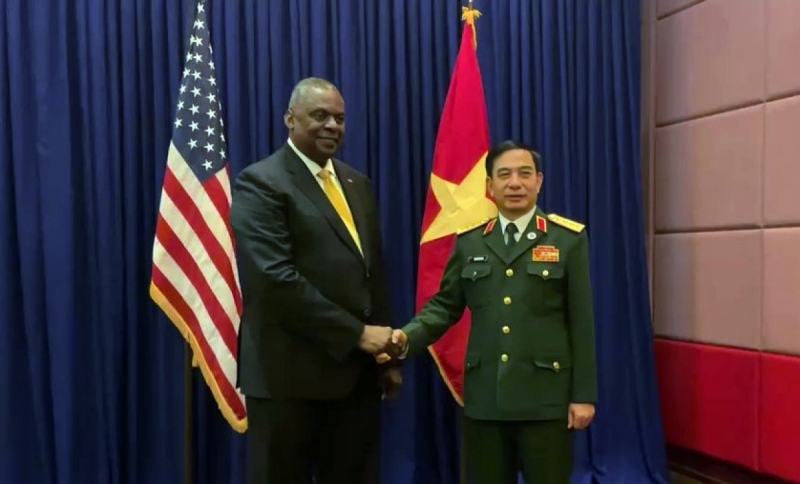 Minister of National Defence Gen. Phan Van Giang held a bilateral meeting with US Secretary of Defense Lloyd J. Austin on November 22 in Siem Reap in Cambodia within the framework of the ASEAN Defence Ministers' Retreat (ADMM Retreat) and the ninth ASEAN Defence Ministers' Meeting Plus (ADMM+).
During the course of the meeting, the two ministers agreed that bilateral defence co-operation should continue being actively carried out in accordance with the Memorandum of Understanding (MoU) on Promoting Bilateral Defence Cooperation signed in 2011, the Joint Vision Statement on Defence Relations signed in 2015, and the direction of the two countries' senior leaders.
Minister Giang therefore suggested that moving forward the two sides continue to implement co-operation fields in line with the signed agreements, especially the MoU updating and supplementing fields of defence co-operation and the three-year joint plan for the 2022 to 2024 period. Indeed, priority should be given to increasing resources to support Vietnam deal with the consequences of historical conflicts.
This should take place amid speeding up a project on dioxin pollution treatment at Bien Hoa airport area, as well as mobilising all necessary resources to treat dioxin pollution, whilst continuing to develop linkages in peacekeeping, military medicine, and existing fields of co-operation between the two sides in a more practical and effective manner.
Minister Giang therefore thanked the US Department of Defense for sending a delegation to the International Defence Exhibition in Vietnam, with the event set to take place in early December, adding that the participation of the US delegation will contribute to the success of the event. It will serve to create a foundation to promote this field of co-operation between the two sides in the near future.